Sports and games
At Landal Het Vennenbos, the sport and play opportunities are endless. Kick a ball around the multi-sport playing field, make a circuit in the go-kart, a game of billiards, a trip on the aerial runway or get lost in the maze. Pleasure, adventure and fun, that's what it's all about.
Zipline
Archery range
Bowling
Multifunctional sports field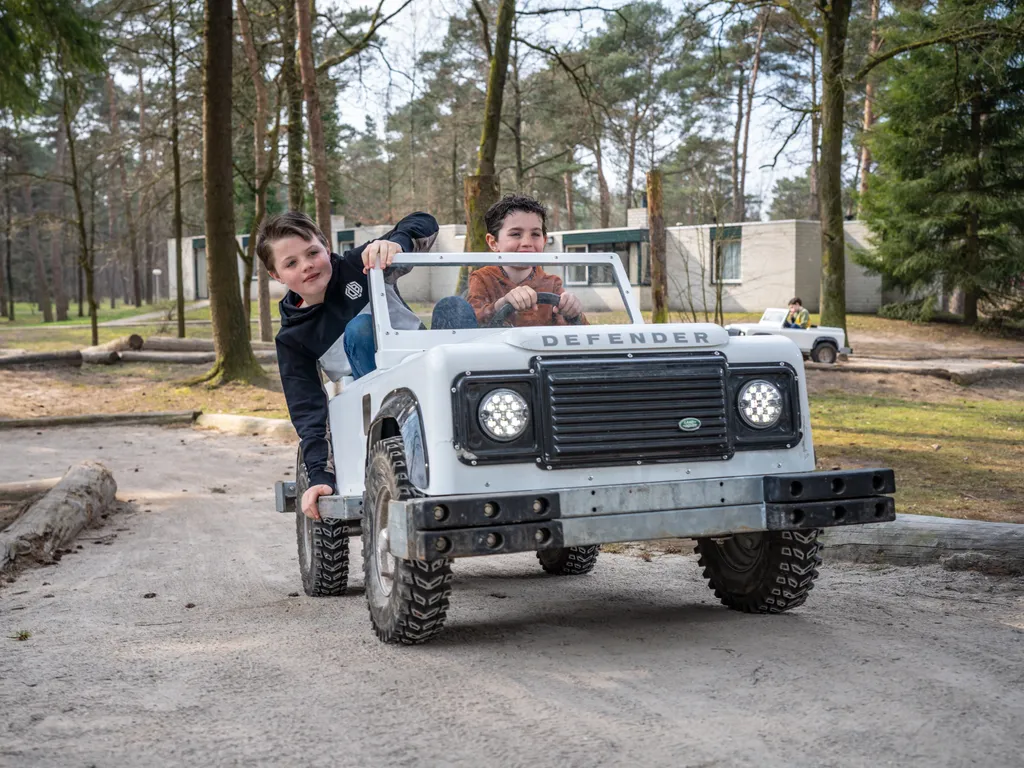 Fun & Entertainment team
The Fun & Entertainment team works all year round to organise all kinds of activities, for young and old. From arts and crafts in the morning and treasure hunts to Bollo and Puk & Pelle theatre performances. The current programme of activities can be found in the
Landal GreenParks App
two weeks before arrival.
Everything at a glance
Fun & Entertainment programme
Kids & Running Track
Games rental
Gamecity
Basketball pitch
Bike rental

Child carts
Buggies
Tandem bikes
Go-karts
Cabby's
Mountain bikes
Children's bicycles
Golf carts (1, 4 & 6 persons)
Bicycles
Parent-child tandem
Bikes & More

Archery range
Bowling alleys
Jeu-de-boules playing area
Mini-golf course
Multi-sport playing field
Games/sports field
Table tennis tables
Tennis courts
Pedal boats
Recreational beach
Download the Landal GreenParks App
Discover everything there is to do in the park and surrounding area
Reserve an activity or a facility
Once you have arrived at the park, the app will navigate you to the booked accommodation