Select countries and regions
Select arrival date
Select travel group
---
---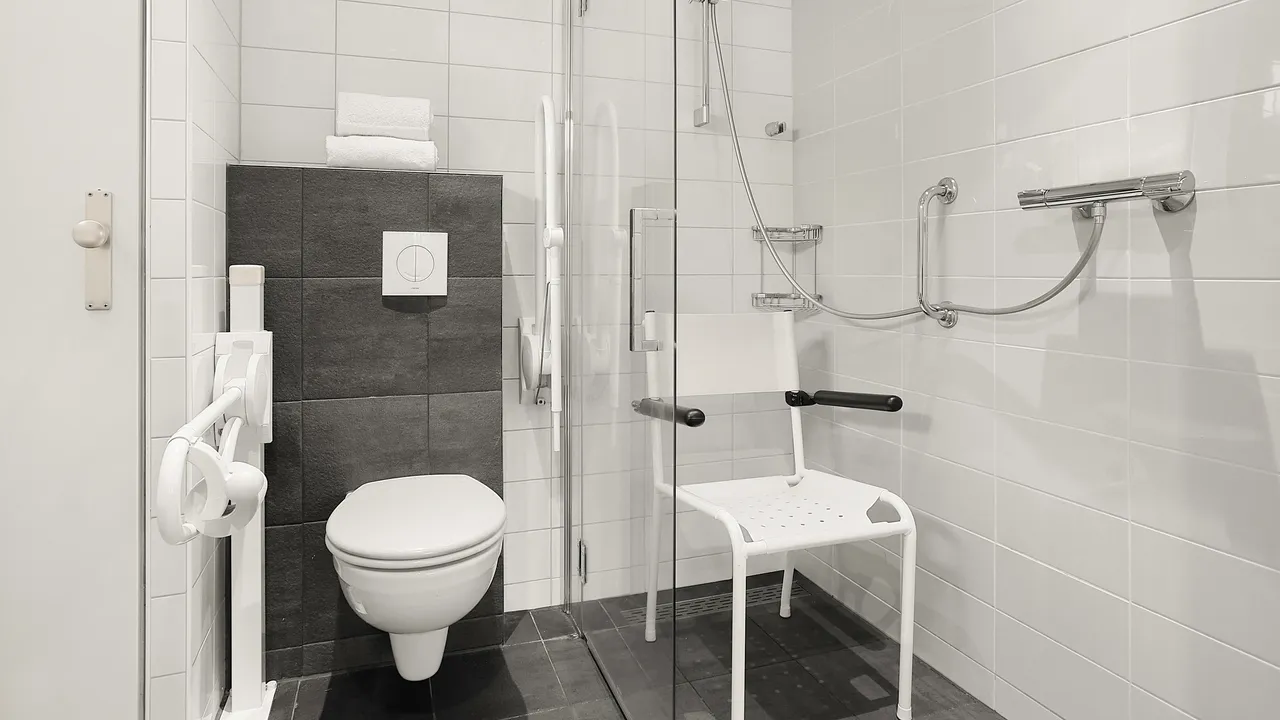 Accessible accommodations
At different parks you will find adjusted accommodations for the less abled. Our specially adapted accommodation is split into three categories:

Widely accessible
Do you have mobility problems? Or would you really like to have more space during your stay? We have a variety of suitable accommodation units, which are widely accessible. The bedrooms and bathrooms are on the ground floor, there is a walk-in shower, the garden path is tarmacked and the parking space is by the accommodation. To book widely accessible accommodation, check the 'accessible care' option during the booking process. All information on turning circles can be found in the accommodation features.

Extra accessible
If you would like more adaptations and rely on a wheelchair, then our extra accessible accommodation units are suitable. In addition to the facilities available in the widely accessible accommodation: the extra-wide doors measure a minimum of 85 cm, there is room in the bedroom for a high-low adjustable bed with a min. of 90 cm room on 1 side of the bed and a shower seat and raised toilet with extra grab-handles in the bathroom.

Specially accessible
The specially accessible accommodation offers optimal accessibility, also catering for guests in an electric wheelchair. Here, amongst other things, in addition to the extra-accessible facilities you will find a retractable work surface in the kitchen, a lift, a high-low adjustable bed and storage space for a mobility scooter with a charging point.