In and around the park
Wake up at Landal Village l'Eau d'Heure to a view of the sparkling blue water of the recreational lake. The region offers lots of opportunities for cycling and walking. At the park there is also lots to do! From a round of Jeu-de-boule to stand up paddle boarding or kayaking. We have everything for an active holiday!
Check the Landal app for the current opening days and times of all our restaurants.
Recreational lake with beach
Water sports activities
Bike rental to explore the Ardennes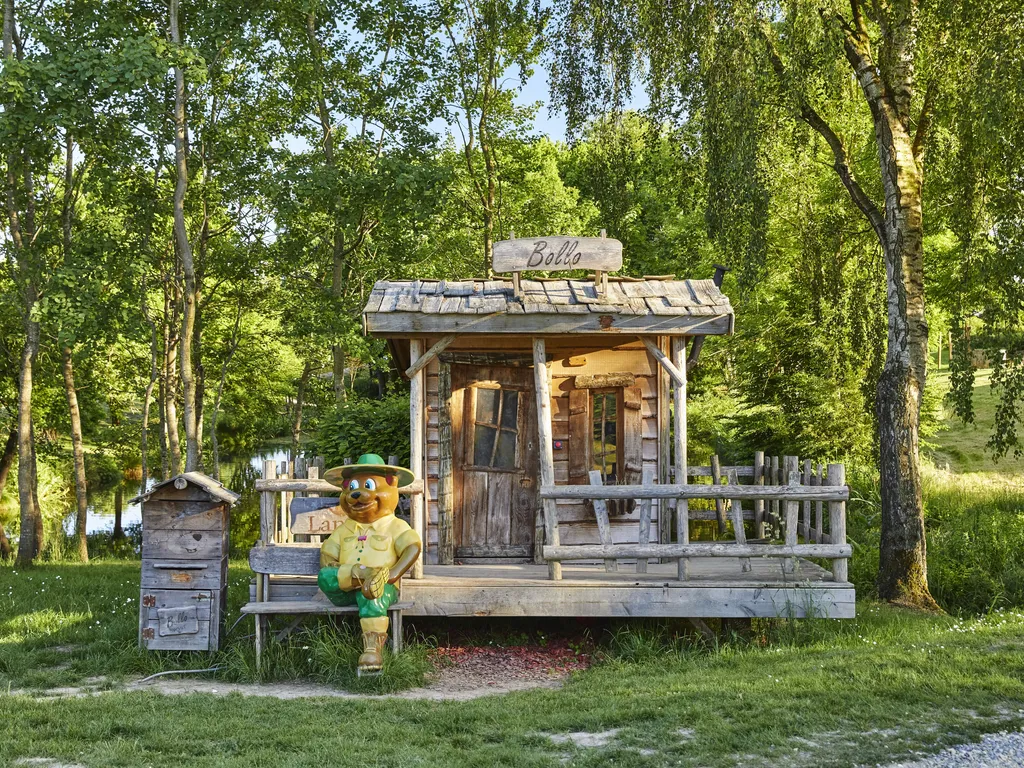 Hello Bollo!
When you arrive, Bollo will be waving hello to you from the bench in front of his house. He also loves to read stories to the kids and is very fond of dancing. During school holidays the Fun & Entertainment team organises loads of activities. From building rafts to dancing in the mini disco. Check the Landal app two weeks before your arrival to see the most up-to-date programme.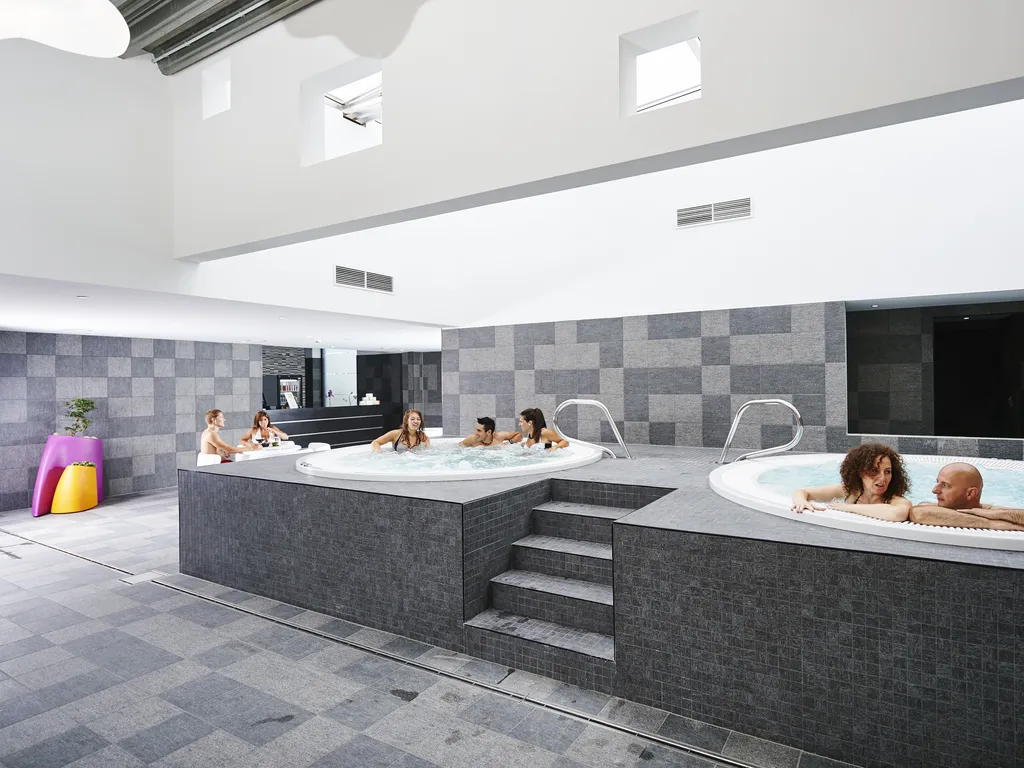 Wellness resort
Upon payment you can relax in the nearby wellness resort with luxury hot tubs, saunas, infrared cabins, a hammam, lumino-therapy, an experience shower and cold water bath. The outside area has several hot tubs and saunas. Pamper yourself with beauty and wellness treatments. Reserve your treatment on the spot to truly relax.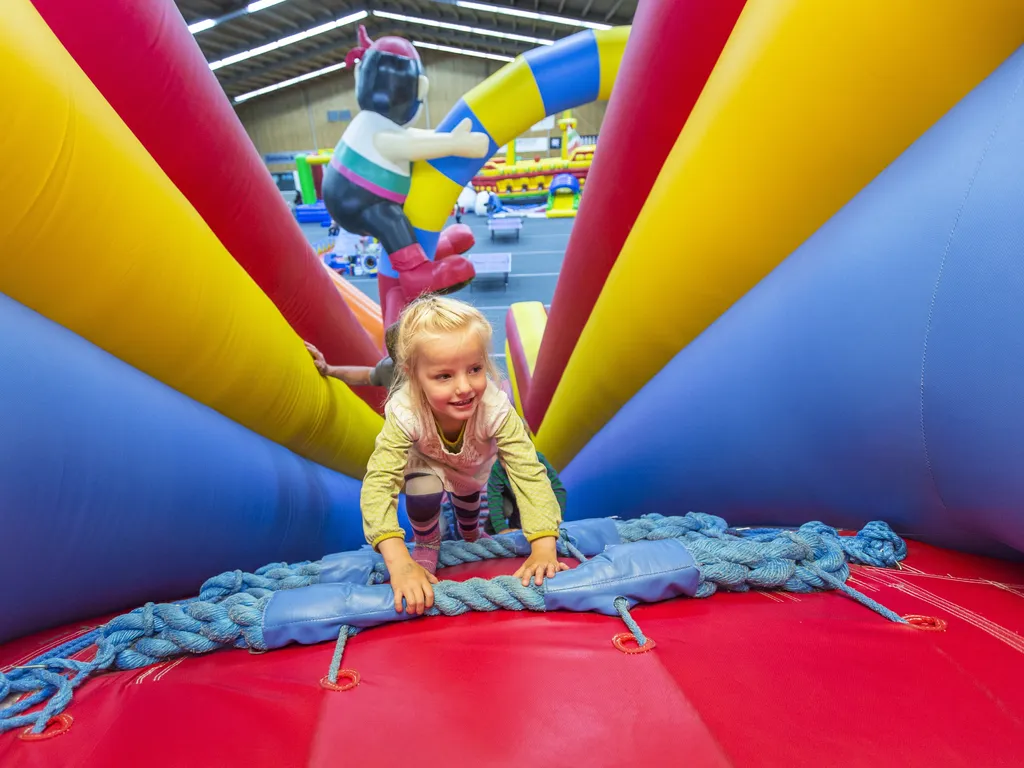 Kids Jump
Burn off some energy on the bouncy pillows in the Kids Jump! Kids can play on the slide, jump around in the mini-disco or shoot balls in the pirate ship. The Kids Jump is located inside the indoor tennis court.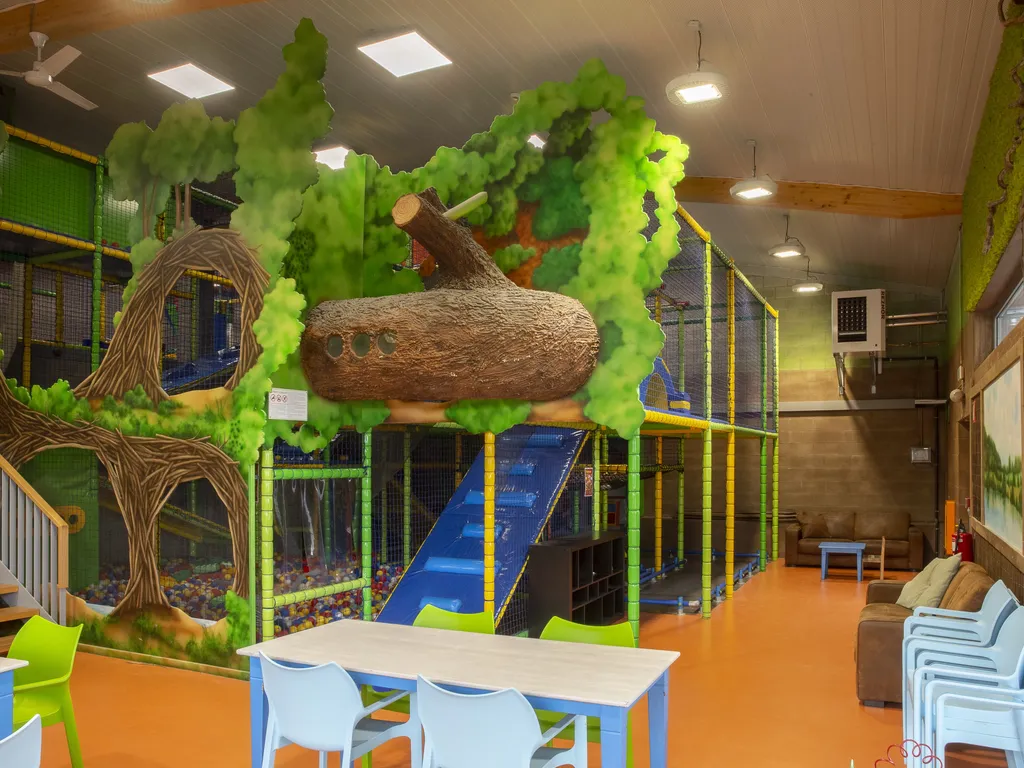 Indoor playground
The indoor play area is another kids' favourite. Here they can climb across rope bridges and come down the slide. A dive into the colourful ball bin is always fun. And once they have tried all the challenges and activities, they can start all over again!
Everything at a glance
Public recreation lake
Public recreational beach
Sauna
Promenade
Promonade pier
Air trampoline
Ballpool
Bollo
Fun & Entertainment programme

During the school holidays

Indoor children's playground
Kids Jump
Life-size LEGO
Recreation area
Playground(s)
Take-away and snack shop
Brasserie des Lacs
Iwago 66 Diner Fastfoodrestaurant
Beach bar
Parkshop
Pizzeria L'Eau d'Heure et le Goût
Raclette Special
Rotisserie Rotiss'heure
Bread roll service
Gourmet package
Gourmet service
Breakfast package
Beach volleyball pitch
Cycling Topper
Bicycle rental

Child seats
Mountain bikes
Children's bicycles
Bicycle rental
Child carts

Jeu-de-boules playing area
Canoeing
Mini-golf course
Games rental
Surfing
Table tennis tables
Tennis courts
Fishing activities
Fishing pond
Walking package l'Eau d'Heure
Sailing
Beauty treatments
Beauty Salon
Adventure showers
Plunge pool
Facial treatments
Infrared cabin
Light therapy
Steam bath
Wellness centre
Check the Landal app for useful information
Indispensable before and during your stay