Surroundings
Landal Ebeltoft is surrounded by water and offers a variety of distinctive experiences. Experience the unique nature of National Park Mols Bjerge, stroll through the charming streets of Ebeltoft, or visit Aarhus for culture and shopping.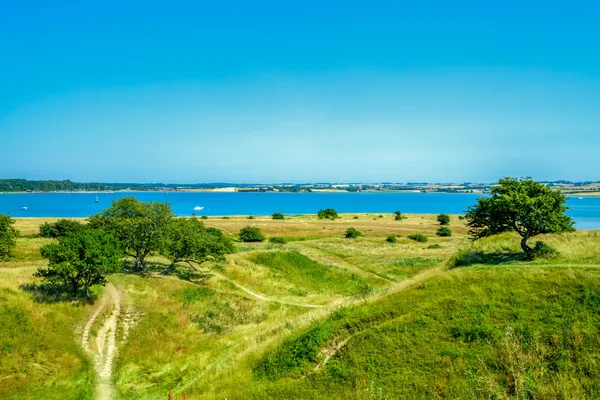 Mols Bjerge National Park
Experience one of Denmark's most beautiful and hilly landscapes with a walk, horse ride or a swim. The Molsbjerge path is one option for exploring the area. An 80-kilometer path divided into four 20-kilometer day segments.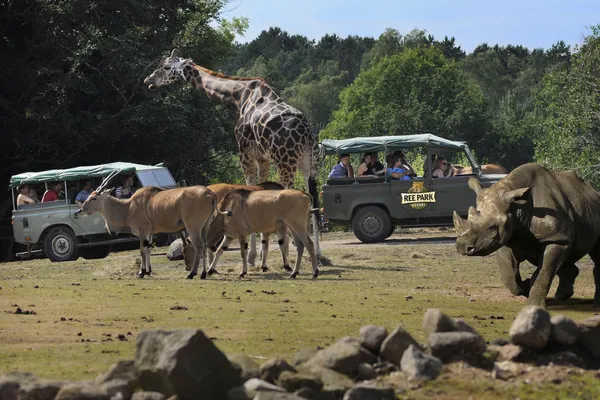 Ree Park Safari
Ree Park is a fantastic experience for tourists who want to see animals in their natural habitat. The park is home to over 800 animals from 80 different species. You can see savannah animals, kangaroos, and endangered animal species here. There are also numerous activities for both children and adults, such as safari tours and pony rides. Come spend an unforgettable day at Ree Park!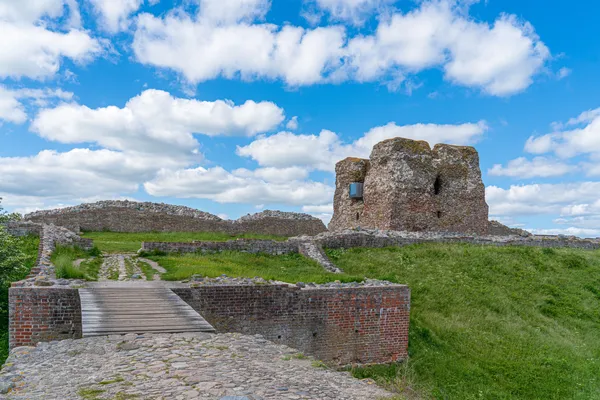 Kalø Castle
Kalø Slotsruin is an impressive ruin situated on a hilltop overlooking Ebeltoft Vig and the surrounding countryside. The castle was built in the 14th century and is today open to the public, where you can enjoy the view, the cobbled passages, spires and towers.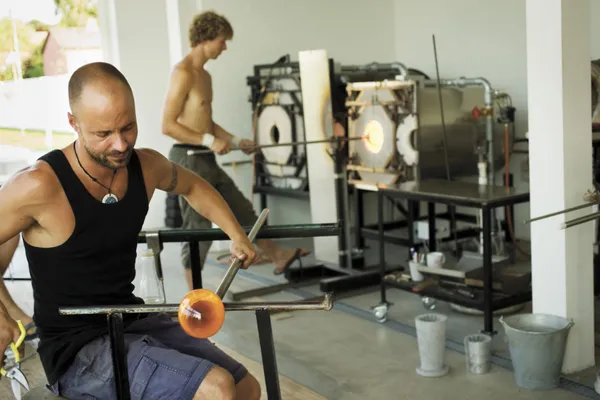 Glass Museum Ebeltoft
Glasmuseet Ebeltoft is an internationally recognized institution for modern glass art and houses an impressive collection of glass artworks from around the world, including some of the most famous glass artists. The museum was founded in 1985 and regularly organizes exhibitions and workshops for all ages.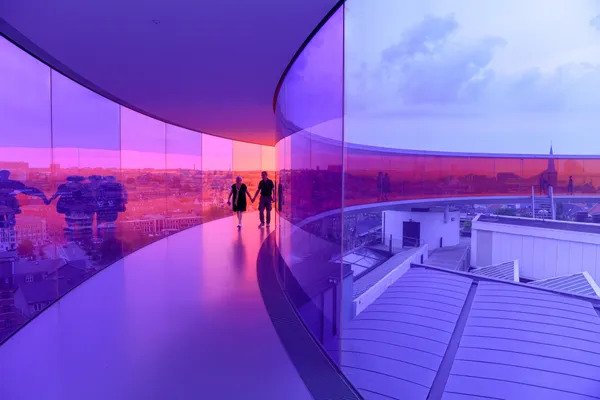 ARoS Art Museum
Have you ever been inside a rainbow? Visit ARoS and gaze out over Aarhus in all the colors of the rainbow, and be enchanted by the diversity of the art museum. There is room for the entire family here, and regardless of your age, you will be impressed by your visit.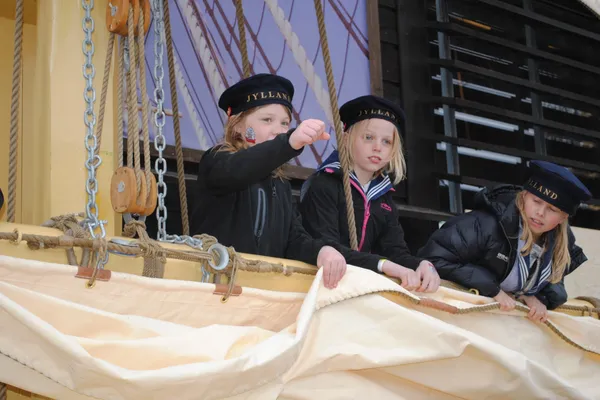 Frigate Jylland
The frigate Jylland is a mid-nineteenth-century Danish three-masted schooner used by the Danish navy to patrol and protect Denmark's waters. The ship is now preserved in Ebeltoft as a living museum, where visitors can experience life on board and learn about Danish maritime history.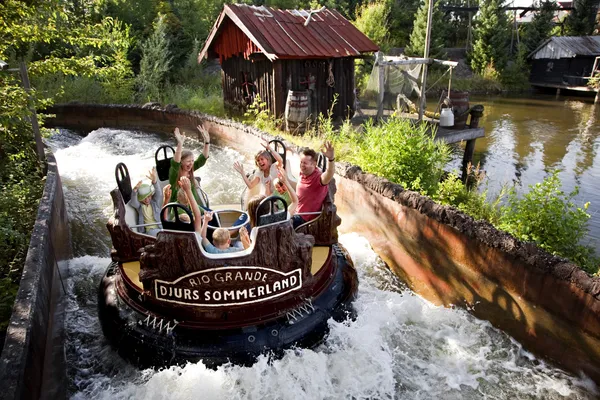 Djurs Sommerland
Djurs Sommerland has over 60 attractions, including the largest slide and water park in Denmark. Feel the rush on the Piraten or Jewel slides, have fun in the playland, or choose from a variety of other activities.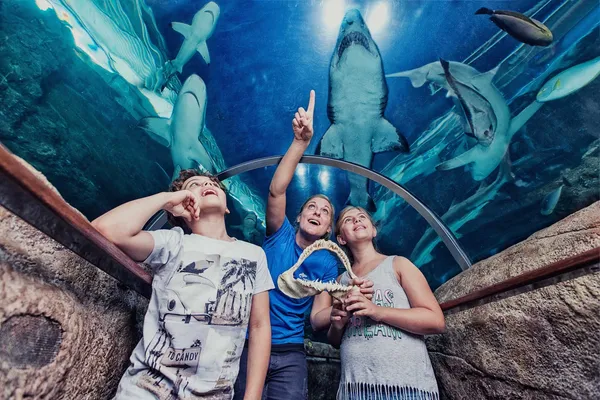 The Kattegat Centre
Kattegatcentret is an aquarium and experience center. The center houses over 250 different species of fish and marine animals. Learn more about Kattegat's wildlife and take part in interactive activities centered on the marine environment.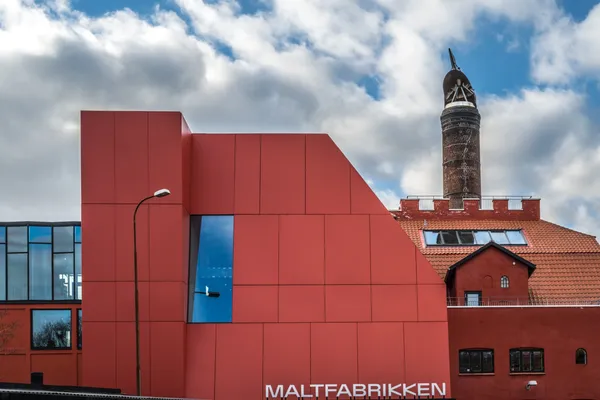 The malt factory
Maltfabrikken is a cultural institution that houses working artists as well as art exhibitions. The malt factory serves as a cultural hub for the city, hosting concerts, film screenings, and other cultural events on a regular basis. Enjoy a cup of coffee in the cafe while taking in the pleasant atmosphere.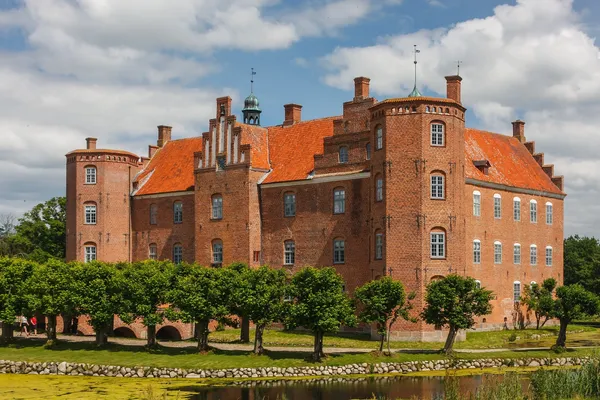 Gammel Estrup
Gammel Estrup is a well-preserved 16th century Renaissance manor house. Gammel Estrup is now a museum specializing in Danish manors. A playground, a beautiful baroque garden, and provides the opportunity to explore the manor's many rooms and living rooms.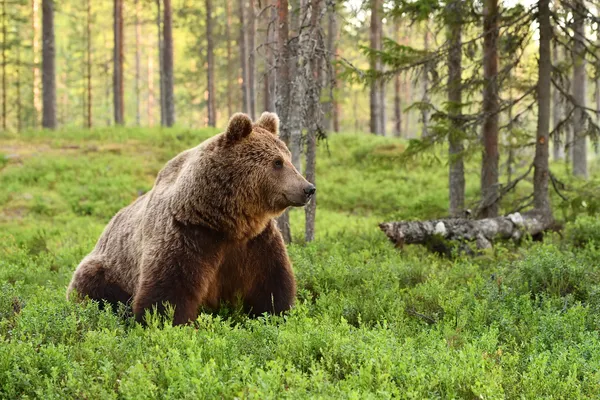 Scandinavian Animal Park
Scandinavian Animal Park is an ideal visit for families with children. The park has more than 50 different animal species that are native to Scandinavia and visitors can experience animals such as moose, bears, wolves and reindeer. There is also a playground and the opportunity to drive a tractor, making it a fun and entertaining day for the children.
Den Gamle By
The Old Town of Aarhus is an open-air museum which offers visitors with an authentic look at different periods of Danish history. There are numerous activities available for families with children, such as baking bread or riding in a horse-drawn carriage.
{{#items}}
{{#label}}
{{label}}
{{/label}}
{{#subTitle}}
{{{subTitle}}}
{{/subTitle}}
{{{title}}}
{{{text}}}
{{#link}}
{{/items}}
Discover our accommodation