In and around the park
Enjoy a relaxing holiday amidst the nature of Drenthe. No obligations or commitments, only fun. Open The Game Box and challenge each other to some active games, hit a ball on the tennis court, relax in the wellness swimming pool or explore the area by bicycle. After a day full of activities, the delivery service will be at your accommodation to drop off a delicious meal. We call that PUUR enjoyment!
Pump track circuit
Swimming for free at Fletcher hotel Hunzebergen
The Game Box is full of games and activities
Food delivered right to your accommodation
Recreational lake, outdoor playground and mini golf course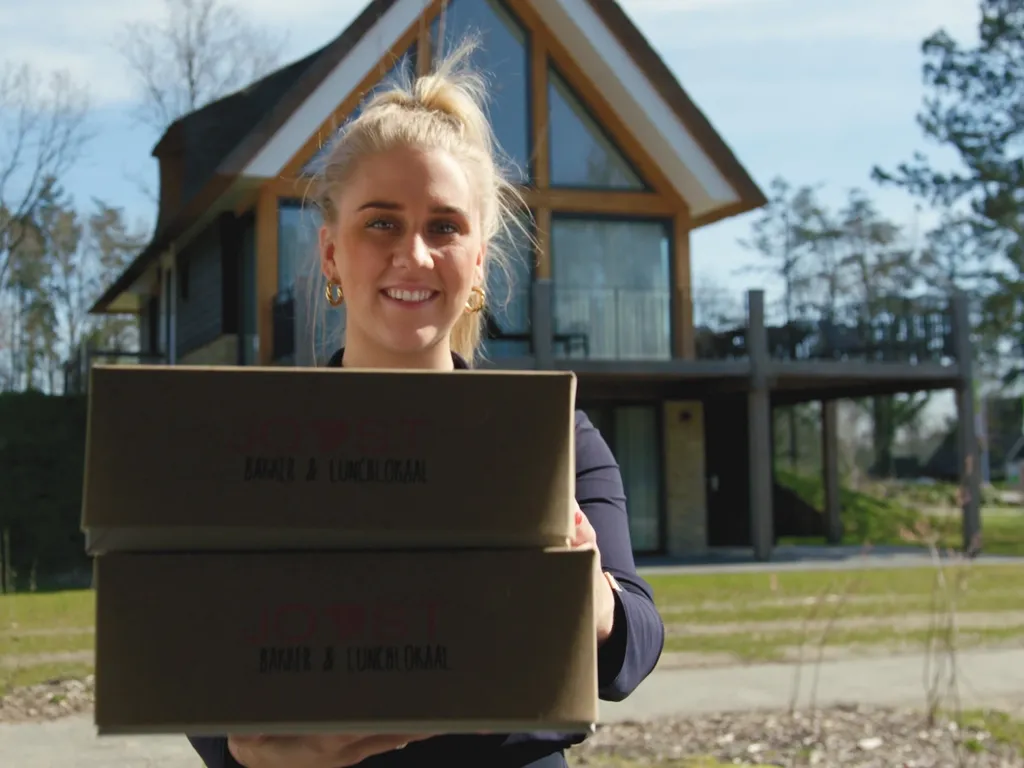 Room service to your front door
From a Burgundian food-sharing dinner to a luxury breakfast, a champagne drink or a tapas evening or luxury dinner: you simply order it via our web shop, and it is delivered to the door of your villa. Easy, right? Turn your holiday into a true luxury hotel experience.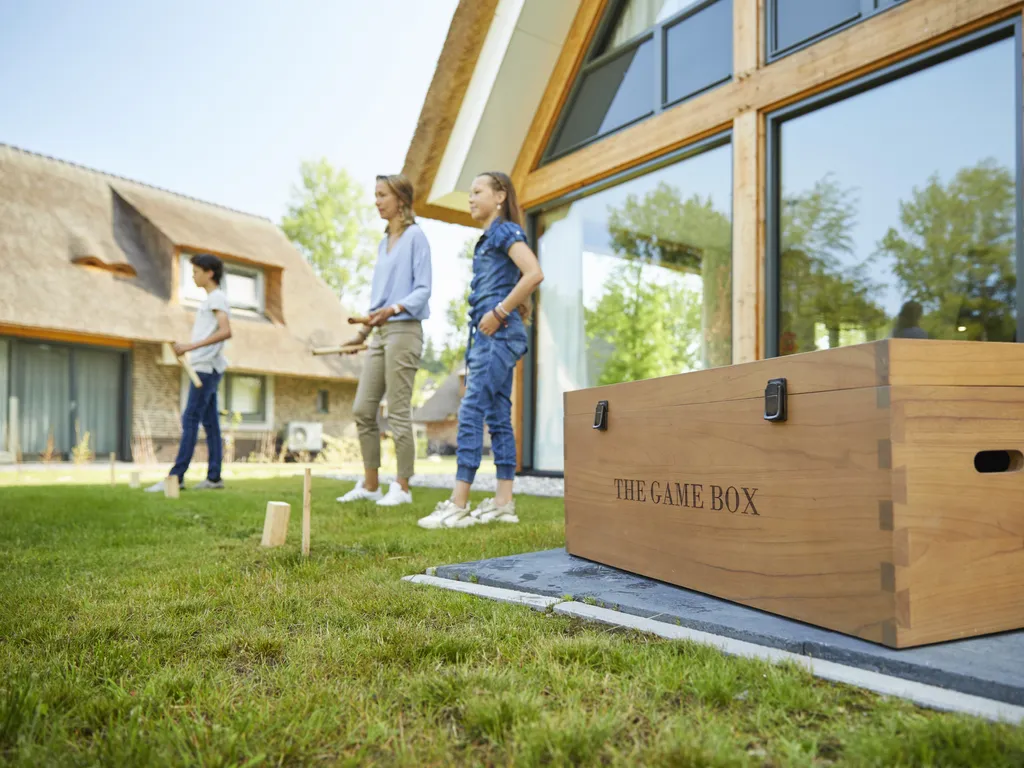 The Game Box
Spend time with friends or loved ones and challenge each other to an active game. The Game Box is a unique collection of sports and games materials. It contains everything you need for a variety of fun games for all ages. Play a game of tennis, badminton or table tennis, or compete in a friendly round of mini golf or kubb. Everything is possible.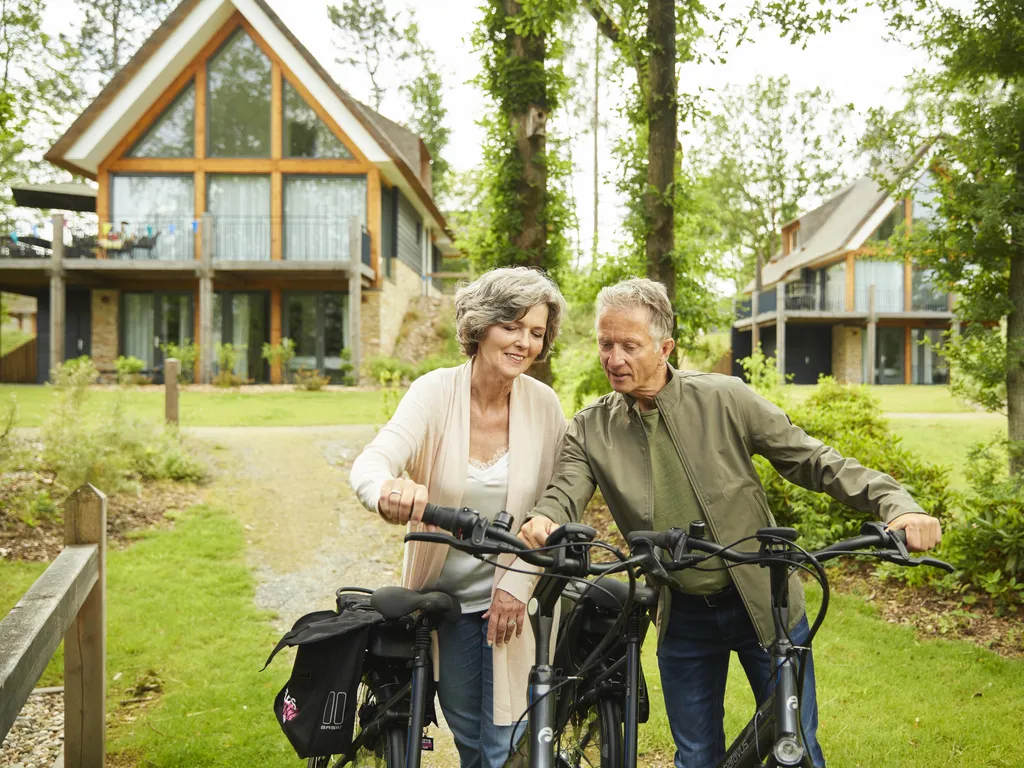 By bike
Explore the unique Drenthe landscape by bike! Any time of the day you can rent a variety of bikes at FietsPunt Exloo. Ride across heathlands, through dense forests and moors. Adventurous cyclists can test their skills on the mountain bike and explore the BMX tracks in the UNESCO Global Geopark.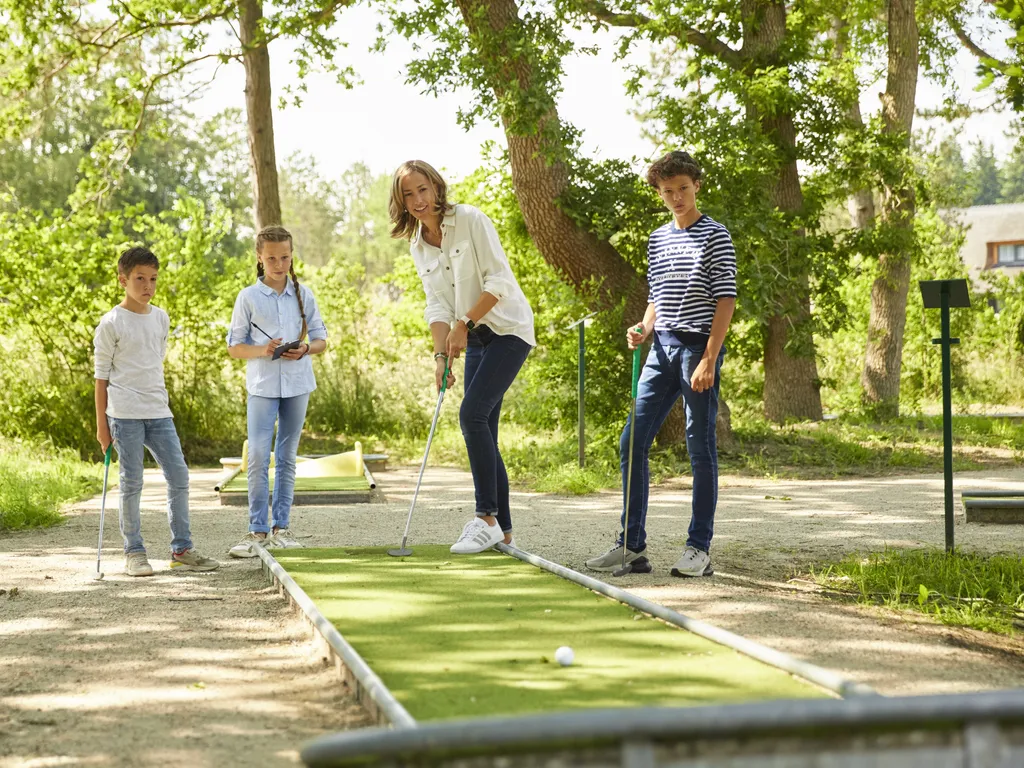 Miniature golf course
Challenge each other to a game of miniature golf on our miniature golf course. A fun activity for the whole family. Grab a Game Box filled with gaming supplies and get ready to have fun! Will you be the first to hit a hole-in-one?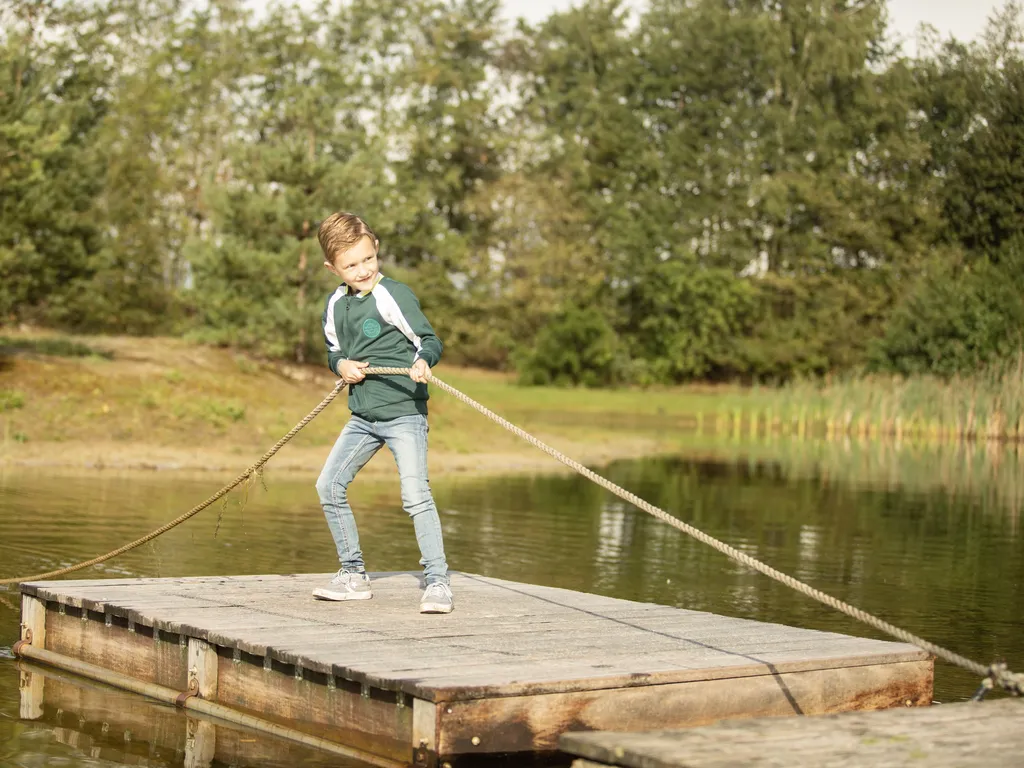 Recreational lake with raft
Go for a quiet evening stroll around the pond, while the kids burn off some energy. Beware of wet feet! Balance on a tree trunk over the water or sail the raft to the other side.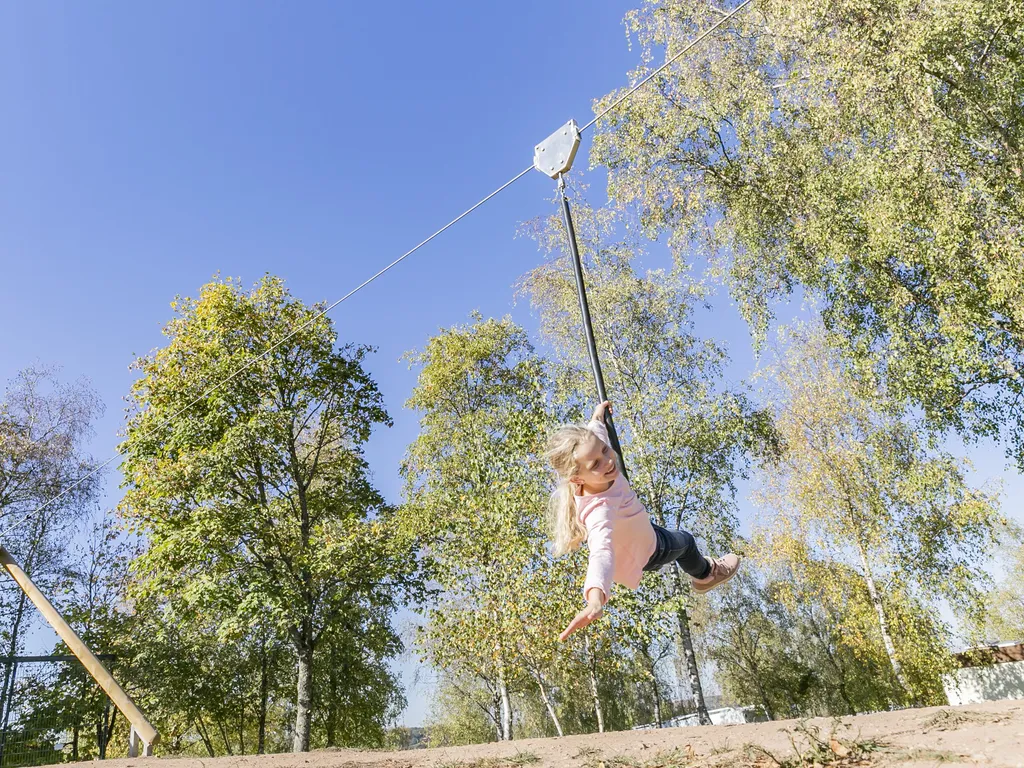 Playground
The playground is in a central location at the park. Children experience great adventures in this rugged outdoors natural playground and can let their imagination run wild. Clamber to the top of the climbing hill, splash with the water pump, glide down the cable car and climb over trees and tree trunks. Hours of fun!
Everything at a glance
Indoor swimming pool (at adjacent hotel)*

Finnish sauna
Relaxation room
Air trampoline
Playground(s) (at adjacent hotel)
Activity box (in the holiday home)
Mini-golf course (at adjacent hotel)
Tennis court
Playground for little children
Fitness centre (in adjacent hotel)
Sauna (in adjacent hotel)
Turkish steam bath (in adjacent hotel)
Whirlpool (in adjacent hotel)
Check the Landal app for useful information
Indispensable before and during your stay