In and around the park
At Landal Kaap West you'll experience the ultimate island feeling! You'll wake up in the morning to the sound of the sea and seagulls. After a delicious breakfast, you can explore the island by bicycle. On the way, take a refreshing dip in the Wadden Sea to cool down. End the day with a sunset dinner on the beach. Delicious!
Close to the beach
Plenty of cycling opportunities on the island
Eating out at nearby beach pavilions
Many water sports options
Swimming
If the weather's bad but you still feel like a swim, jump on your bike and pay a visit to the 'De Dôbe' swimming pool that is near the park. Here, the kids can enjoy the slides while you relax in a jacuzzi. Small children can splash around to their heart's content in the separate baby and paddling pool. Pure fun in the water!
Plenty of fun
The island of Terschelling is a true paradise for children! Pay a visit to the pick-your-own garden where you can pick fruit together. Alternatively, take the Gnome Path and hunt for gnomes. During your search, you'll come across tiny footprints in the sand, wheel tracks from a wheelbarrow, some gnome poo and flattened grass from their afternoon nap. Have you found them yet?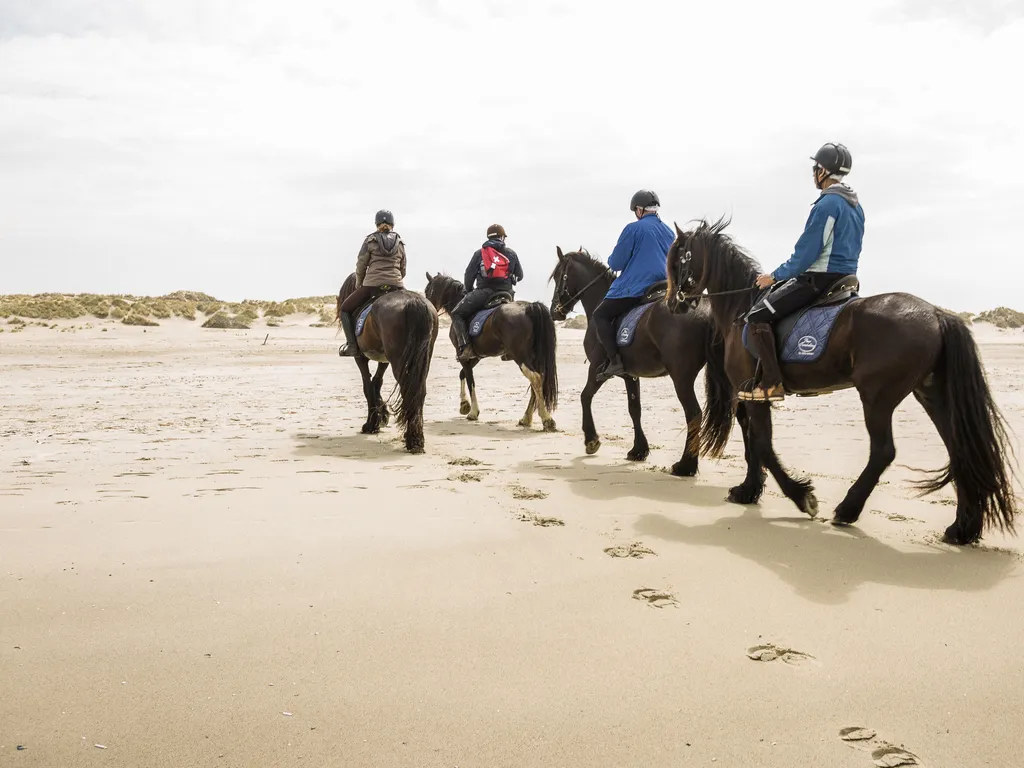 An active holiday
Terschelling is surrounded by the sea and perfect for water sports! There are plenty of opportunities to get active on the beach. For instance, you can learn to surf or try kite surfing. Alternatively, hit the open sea and go on a seal spotting tour. If you prefer to stay on dry land, you can take a horse-riding trip on the beach or try land sailing.