Surroundings
Landal Søhøjlandet is located near Silkeborg in the beautiful and unique Gjern Bakker. Relax in the beautiful Danish nature by going for a walk or renting a canoe in Silkeborg. If you want to have more cultural experiences, you can go to Aarhus, which is only 40 kilometers away.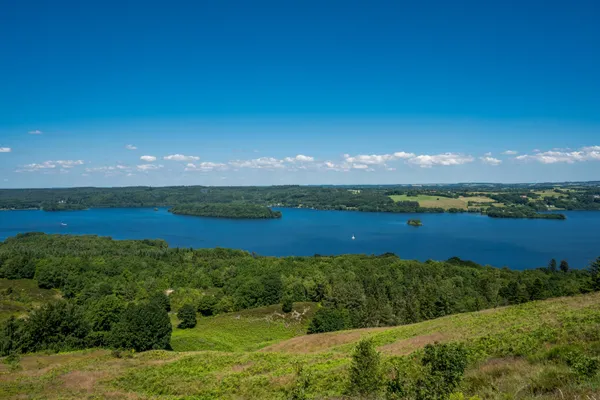 Lakes at Silkeborg
You can board a real paddle steamer or, if you prefer to be more active, rent canoes and go on a longer trip. As you paddle silently through the Silkeborg Lakes, you will get up close and personal with the wildlife and natural beauty.
Aqua Akvarium & Dyrepark
Learn about several animals which live in the wild in Denmark, including those that live in or near freshwater. There are beavers, otters, aquatic animals, fish, and many more. Outside, there is a lovely playground with a large water area.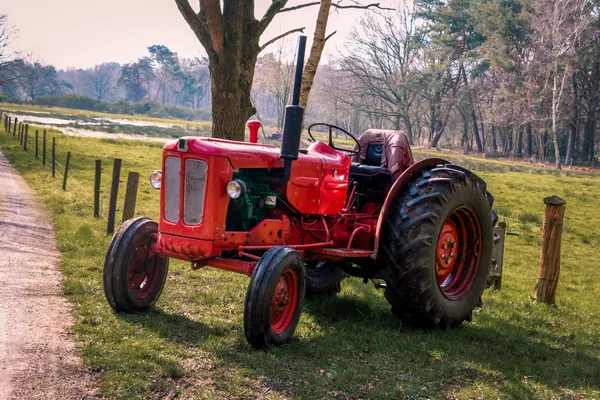 Søhøjlandets Agricultural Museum
This small museum demonstrates how inventions have made farming easier. See how local machinery evolved from the time of the great agricultural reforms and the beginnings of mechanization to modern agriculture today.
The Sky Mountain Himmelbjerget
Mount Himmelbjerget is the highest mountain in Asgard, the world of the gods, according to Norse mythology. Take the beautiful old paddle steamer Hjejlen on a boat trip to Himmelbjerget or walk to the top. You will pass by beautiful playgrounds and viewpoints along the way.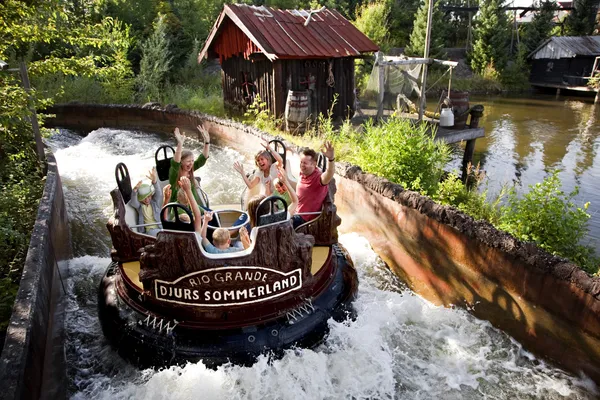 Djurs Sommerland
Are you ready for some speed, fun, and games with your entire family? Discover 60 rides spread across 9 fairytale themed lands. Try Denmark's longest roller coaster, "The Jewel," which is 1 km long, or spend the day at the massive water park or on some of the quieter rides.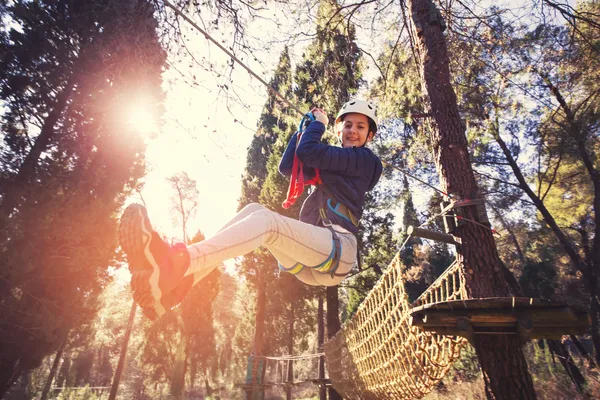 Silkeborg Climbing Park
Klatreparken Silkeborg promises hours of fun, adventure, and challenge. Bring your family or friends and spend some active time in the beautiful natural surroundings while attempting one of the six challenging climbing courses. Bring a picnic basket if you would like to.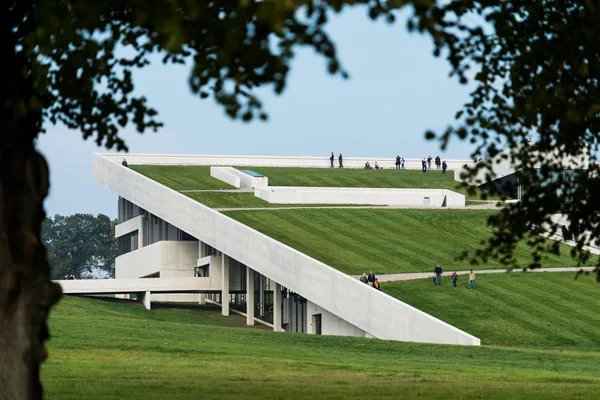 Moesgaard Museum
As you move around the Moesgaard Museum, you get close to both past and present people. The exhibitions teach you about people in a fun and surprising way that appeals to both children and adults.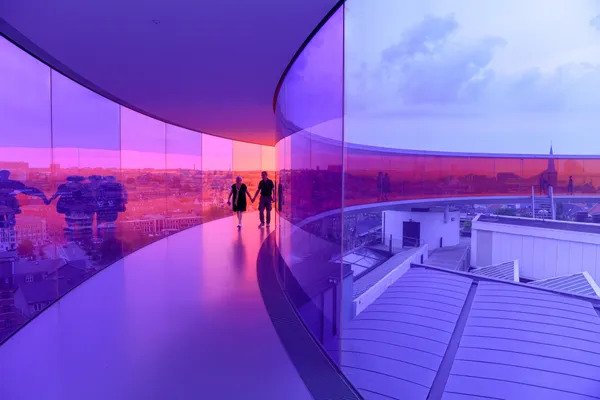 ARoS Art Museum
Have you ever seen a rainbow? Visit ARoS and gaze out over Aarhus in all the colors of the rainbow, and be charmed by the art museum's diversity. There's enough room for the whole family, and you will be impressed regardless of your age.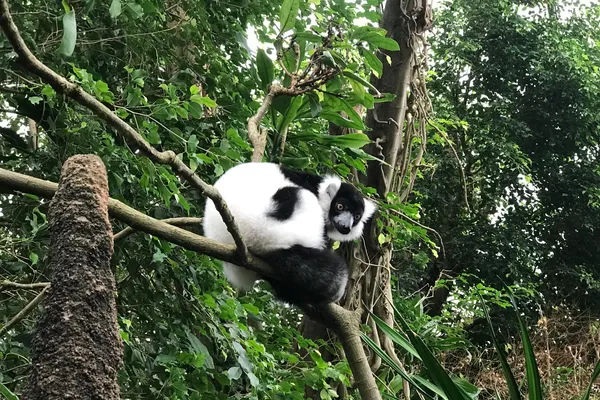 Randers Rainforest
The air in the large domes is warm, humid, and filled with sounds and smells that complete the experience of being in the thick, lush rainforest far from home. Get up close and personal with giant butterflies and beautiful reptiles in the rainforest.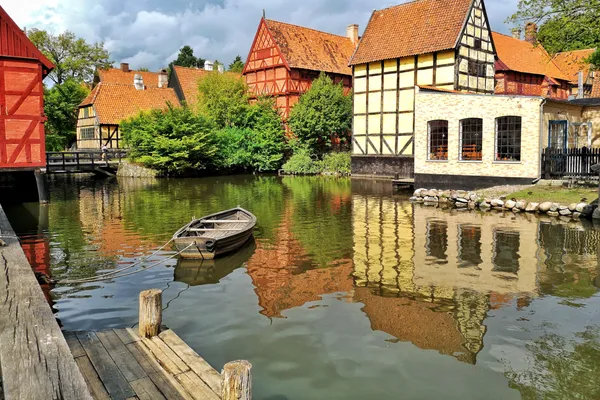 Den Gamle By
Den Gamle By is the world's first urban history museum. Explore a Danish town from 1864, 1927, and 1974 at a living museum. Take a horse-drawn carriage ride, shop in historic stores, or enjoy Traktrstedets coffee and delicious pretzels.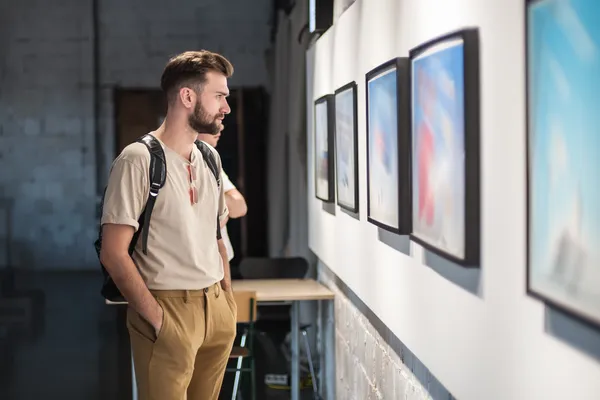 Jorn Museum
Museum Jorn houses one of the most important collections of Danish and international art in the country. Two of Denmark's most important artists, Asger Jorn and Per Kirkeby can be found at the museum. Keep an eye on the calendar because there are often events geared toward children.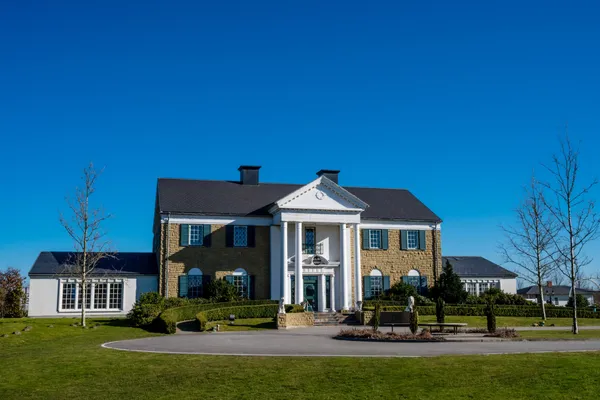 Memphis Mansion
Elvis Presley and Johnny Cash are honored in Memphis Mansion. When you arrive, you will see a replica of Graceland, Elvis' Memphis home. Inside, there's a museum, a shop, and an American-style diner.
{{#items}}
{{#label}}
{{label}}
{{/label}}
{{#subTitle}}
{{{subTitle}}}
{{/subTitle}}
{{{title}}}
{{{text}}}
{{#link}}
{{/items}}