In and around the park
From exploring the Hoge Kempen National Park by bike to having fun in the play area of the park. You will experience it all at Landal Mooi Zutendaal! The youngest guests enjoy playing in the indoor playground. A dip into the indoor swimming pool is already on your holiday wish list, right?
Indoor swimming pool
Indoor play area, volleybal & table tennis
Bike rental for the whole family
Fun & Entertainment
In our Fun & Entertainment program you can see exactly what fun activities take place in the Kids Club. Meet new friends here and join all the games and activities throughout the day.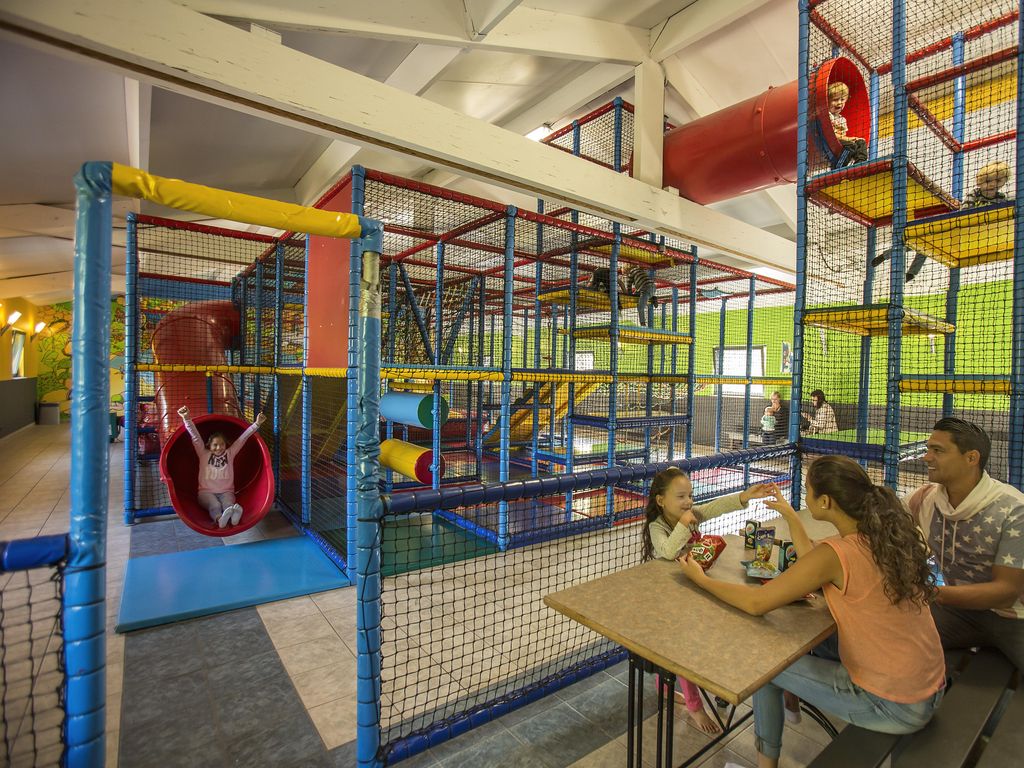 Indoor playground
Climbing and scrambling will gain a whole new dimension in the indoor play area. It's a fun and colourful challenge for the youngest guests.
Games
From archery to racing on the go-karts. And from table tennis to playing football. There is plenty to do in the park. Also in the magic tipi tent!
Please note that the archery and laser game offer may vary from period to period.
Everything at a glance
Indoor swimming pool

Children's slide
Spraypark
Children's pool
Fun & Entertainment-programme
Indoor children's playground
Open-air theatre
Playground(s)
Air trampoline
Take-away and snack shop
Grand Café

Narvik Grand Café
Terrace
Children's playcorner

Parkshop
Archery range
Games/sports field
Table tennis table
Football pitch
Volley-ball court