In and around the park
Landal Landgoed De Hellendoornse Berg has plenty to offer. Splash around in the indoor pool and unwind on the water-jet bench. Do you crave adventure? Take on a challenge and compete in an archery competition. And after all that hard work, you're probably ready for a gourmet meal. Bie Oons Brasserie offers tasty dishes from the local cuisine. From 1 October 2023, the entire centre square will be smoke-free.
Swimming fun in the indoor swimming pool

Refreshments at Bie Oons Brasserie

Bollo and the Fun & Entertainment team are there all year round

Bicycle rental for the whole family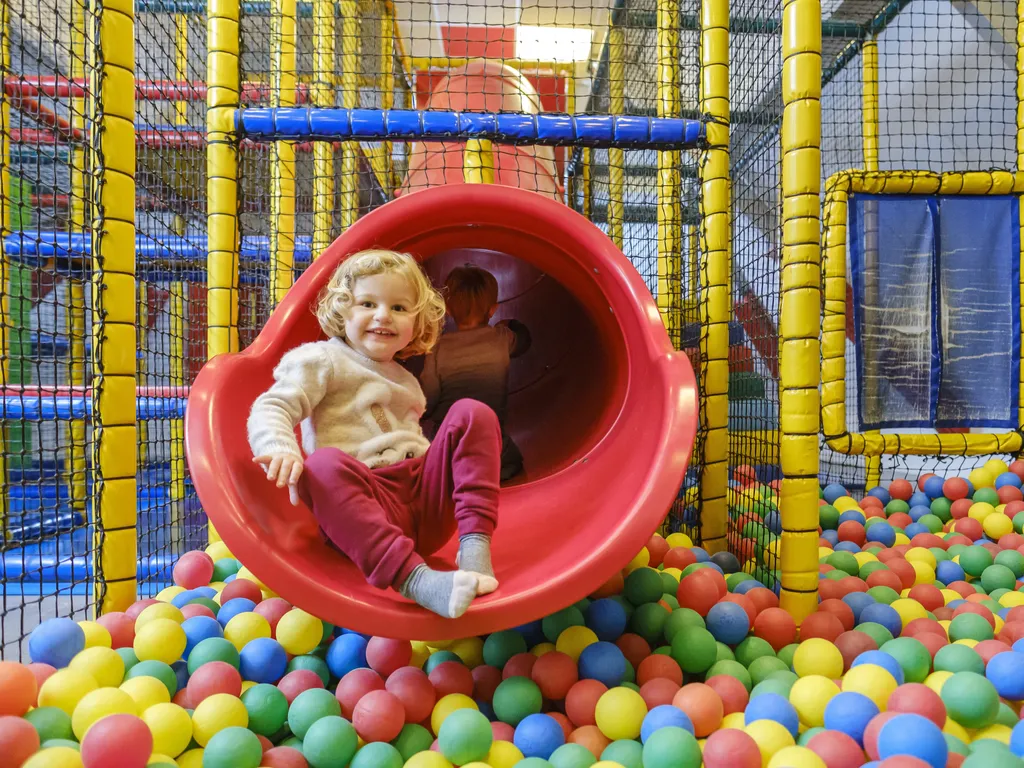 Challenge each other
Come to the indoor play area to discover a world of fun and adventure. Climb the rope bridge, hold on tight, and walk across. When you get to the top, wave to your parents. Slide down and into the ball pit. Let's do it again!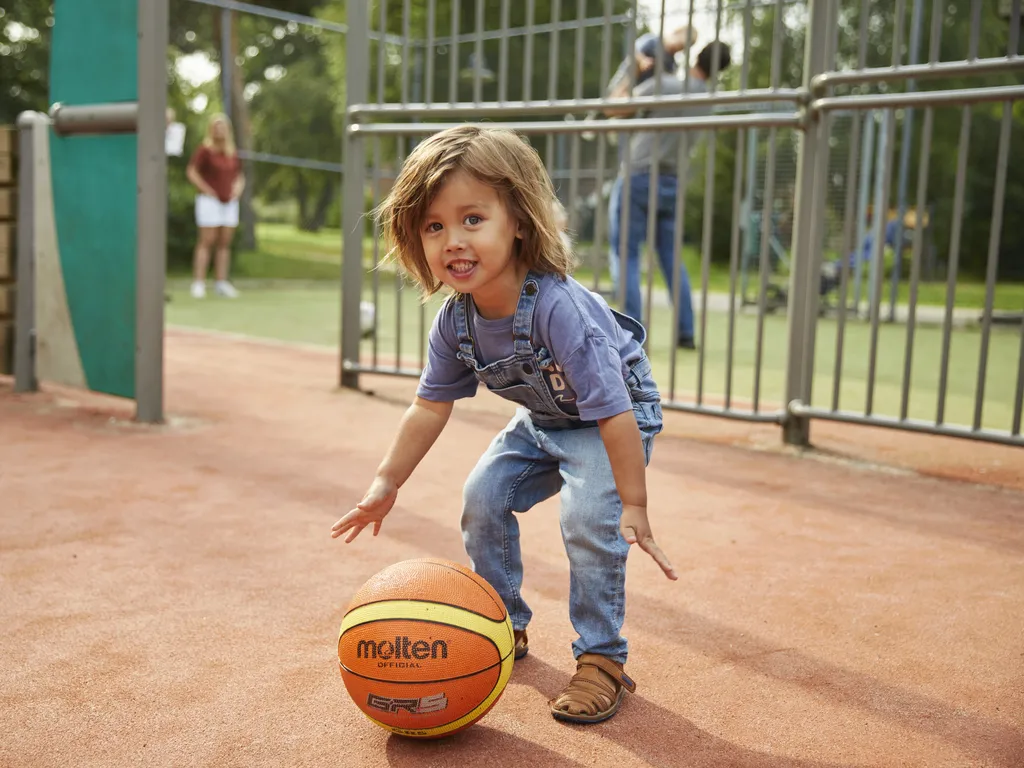 Challenge each other
Landal Landgoed De Hellendoornse Berg is an excellent location for activities. Play boules or go outside to the playground. Play minigolf, trampoline, or kick a ball around on the multifunctional sports field. There's something for everyone!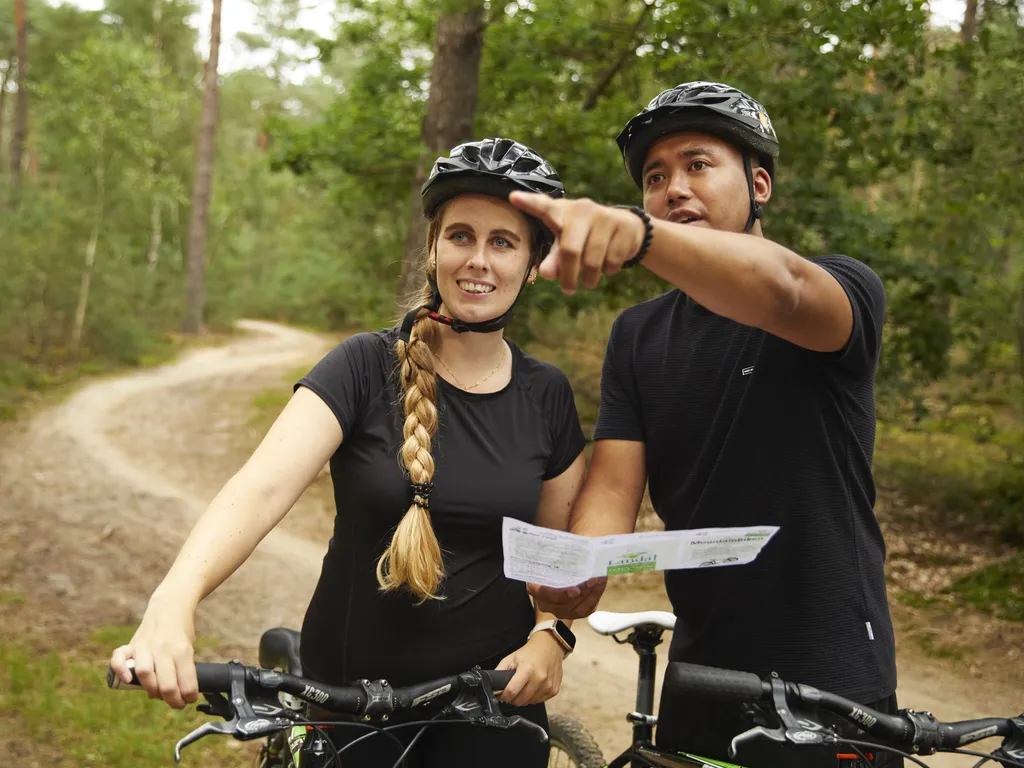 Rent a bicycle
There are numerous activities in the surrounding area of the park. Landal Landgoed De Hellendoornse Berg borders the De Sallandse Heuvelrug, a nature reserve with many possibilities. The Hellendoorn mountain bike route has been named the best in the Netherlands. So hop on your bike and ride one of the most difficult trails in the country. Rent a bicycle at the park.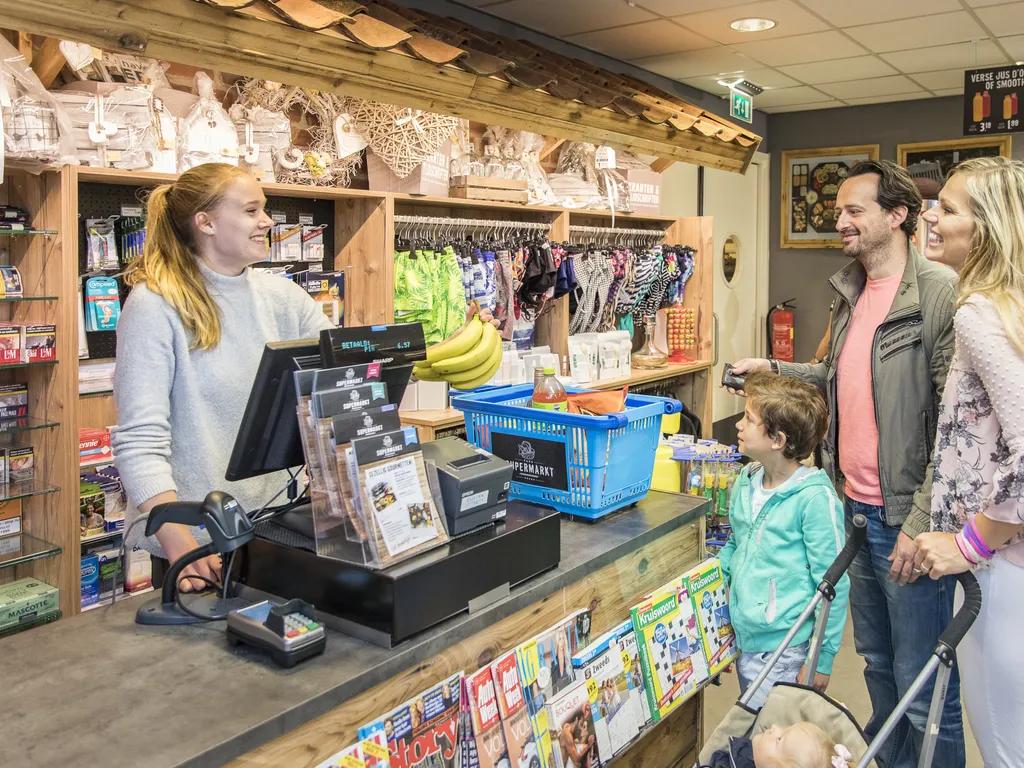 Grocery shopping at the park
You are welcome to do your daily grocery shopping at the park's supermarket. They have everything you need in terms of sustainability, convenience, and taste. Do you want a delicious lunch or a BBQ this evening? Everything is within walking distance!
Everything at a glance
Indoor swimming pool

Paddling pool
Children's slide
Water-jet bench
Slide
Rapids
Air trampoline
Ball pool
Bollo
Bollo search
Fun & Entertainment programme
Indoor children's playground
Kids package
Children's parties
Playground(s)
Pentola Restaurant
Pizzarette
Snackbar
Supermarket
Gourmet package
Grocery service
Archery range
Bowling alleys
Cycling package
Bike rental

Child seats
Children's bicycles
Trikes
Cabby's
Family bikes
E-bikes (seasonal)
Child carts
Go-karts
Mountain bikes
Tandem bicycle
Bike rental

ION charging station
Jeu-de-boules playing area
Mini-golf course
Multi-sport playing field
Games/sports field
Football pitch
Check the Landal app for useful information
Indispensable before and during your stay