In and around the park
Landal Landgoed De Elsgraven offers many activities. Go for a bicycle ride and explore the rolling landscape of Twente. Or explore the region on the water in a canoe or SUP trip. There are lots of things to do for the kids too. They can splash around in the swimming pool and have fun at the sports fields. After a busy day, enjoy a delicious dinner at Restaurant-café De Elsgraven.
Indoor swimming pool
Bollo and small Fun & Entertainment programme during the summer holidays
Restaurant at the park
Bicycle rental
Kids
During the summer holiday, the Fun & Entertainment team will provide an unforgettable experience. They organise some small activities for people of all ages. What about our big friend Bollo? He'll be there as well!
Rent a bicycle
Explore the rolling landscape of Twente by bicycle. Take a bicycle trail across the De Sallandse Heuvelrug or straight through the heathlands. The possibilities are endless. You needn't bring your own bicycle. You can rent ladies or mens' bicycles, E-bikes and children's bicycles at the park. You can book these by phone, email or at the reception.
Animal Pasture
Do you love animals? Then come to our Animal Pasture and meet the goats, pigs, rabbits and chickens. They can't wait for your visit.
Nice and easy
Start the day well with a full breakfast with freshly baked bread rolls. Enjoy the warm bread rolls from our sandwich delivery service every morning. Don't fancy cooking after a day of activities? Order some tasty snacks and takeaway meals at the park. After your meal you can enjoy some delicious ice-cream with the kids.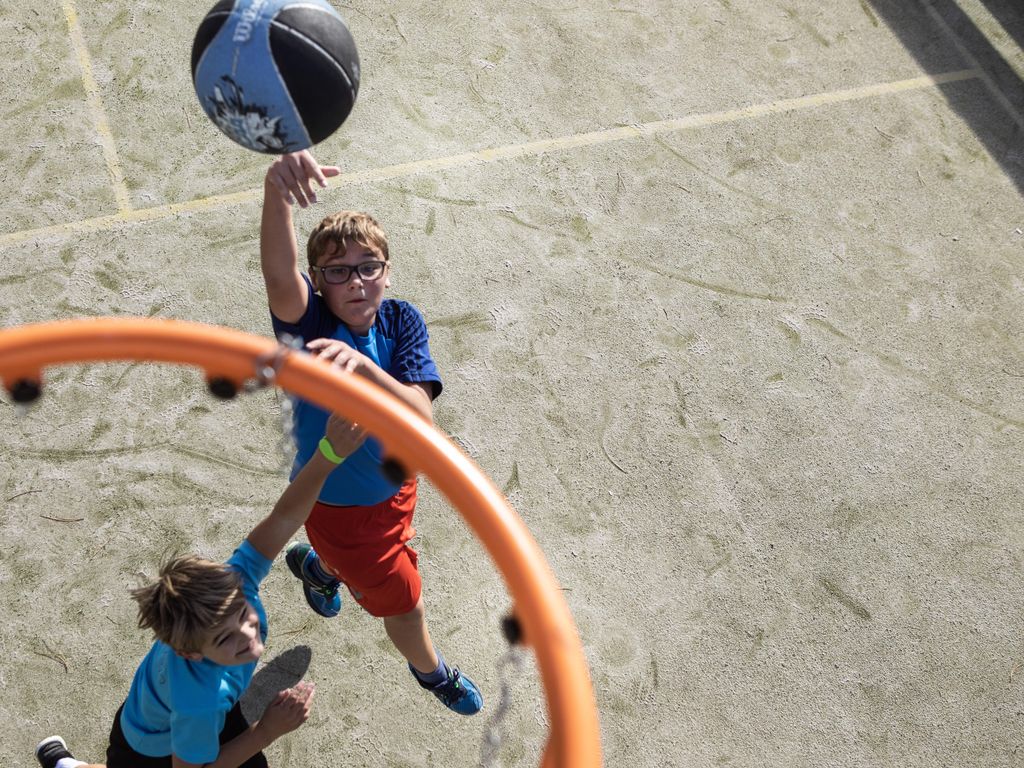 Sports fields
There is never a dull moment at Landal Landgoed De Elsgraven. Sport lovers will love it - basketball, football, table tennis and squash. There is so much to do! Who are you going to challenge for an afternoon of sports?
Everything at a glance
Air trampoline
Animal meadow
Fun & Entertainment programme

During the summer holiday

Playground(s)
De Elsgraven restaurant
Snack bar
Take away
Bread roll service
Gourmet package
Breakfast package
Breakfast service
Sale of basic necessities
Sales of regional products
Air hockey
Canoeing
Canoe jetty
Life-size chess game
Mini-golf course
Pool table
Squash courts
Sports arena
Table tennis table
Sale of toys
Fishing activities
Fishway
Fishing pond