In and around the park
Landgoed Aerwinkel is the perfect holiday destination for all epicureans. Start the day with a refreshing plunge in our swimming pool and then take the bicycle and explore the rolling landscape of Limburg. Back at the park, the children will have the highlight of their holiday in a real meet-and-greet with Bollo. A memorable holiday.
Eat out at Grand Café Pimpernel
Indoor swimming pool with paddling pool
Bowling alley
Bollo is there on Mondays and Fridays during the Dutch school holidays
Bowling
Let's go bowling together. Put on your bowling shoes, select a ball, and try to knock down as many pins as you can in one go! Who will be the first to strike out?
Rent a bicycle
Explore Limburg's hilly landscape by bicycle. Ride along the rolling hills, wide plateaus and rustic villages in the region. Ask at reception for the prettiest bicycle trails. And the bicycle? Rent one at the park!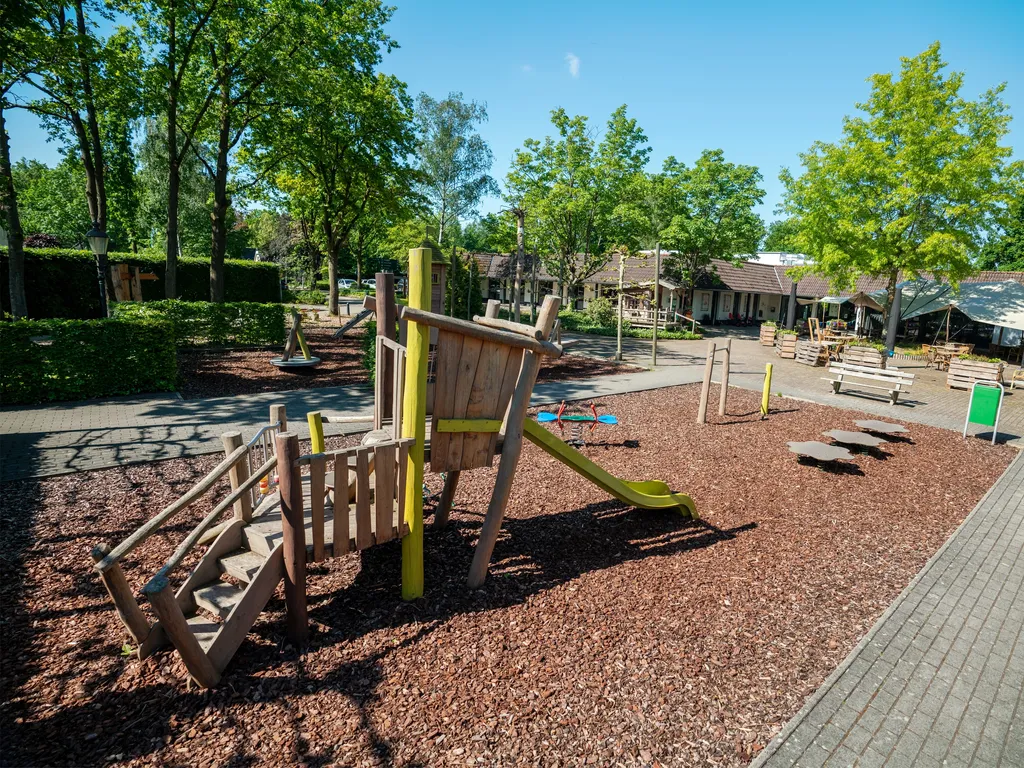 Children's entertainment
The kids will keep themselves occupied while you relax and recover in the sun. They can run around the playground or jump as high as they can on the air trampoline.
Enjoy the park's culinary options
Don't feel like cooking or going shopping? No problem! There are numerous places to eat in the park. Get something to eat from the takeaway and snack bar, or book our dining out package or party grill package. In the morning, our sandwich delivery service can also bring you freshly baked bread rolls. Please note that the catering facilities at the park have limited opening hours. Check the Landal App for current opening hours.
Golf courses
Do you want to play a game of golf? There are several golf courses near the park where you can play as much as you want. Finish your day with drinks on the terrace.
Everything at a glance
Air trampoline
Bollo
Bollo house
Children's play area
Playground(s)
Grand Café Pimpernel
Terrace
Café bar
Take-away and snack shop
Bread roll service
Gourmet package
Eat in, Eat out package
Eating-out package
Air hockey
Bowling arrangement
Bowling alleys
Cycling package
Bike Rental

Children's bicycles
Bicycles
E-bikes
Go-karts
Child seats
Child carts

ION charging station
Jeu-de-boules playing area
Pool table
Table tennis tables
Fishing activities
Fishing pond