In and around the park
There is always something to do at Landal Domein De Schatberg. Take a dip in the indoor or outdoor swimming pool. In summer go for a swim in the natural fresh water pool located right next to the park. Not great weather for outdoor activities? Book a table at one of the restaurants and go biljart at the park. Or challenge each other to a game of bowling or laser game.

As a Landal guest, you use the facilities of the directly adjacent campsite De Schatberg. In addition, not all facilities are open all year round.

Indoor swimming pool with rapids and slide
Outdoor swimming pool and water playground (only open when weather permits)
Located next to a natural pool with water skiing
Fun & Entertainment team on weekends and school holidays
Play forest and theatre square for endless fun
Outdoor swimming fun
In summer, there is twice as much water fun at Landal Domein De Schatberg. You can take a dip in the outdoor and indoor swimming pool. The kids will have fun in the outdoor swimming pool with a slide and water playground. The outdoor swimming pool is open from 1 May to 1 September, weather permitting.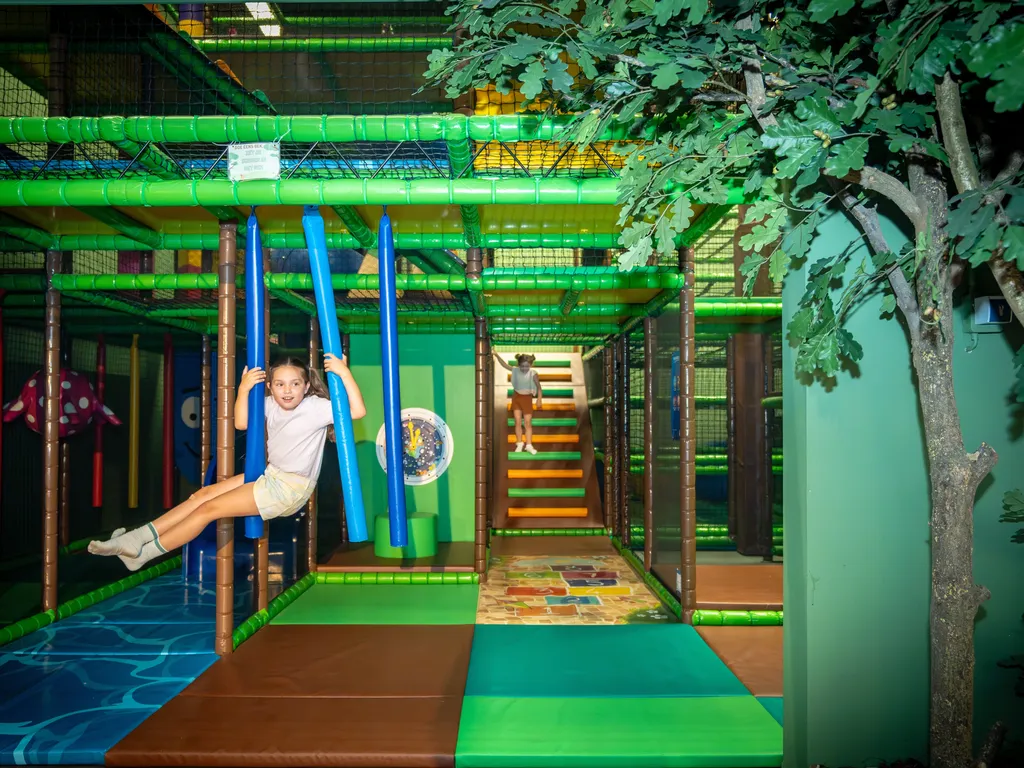 Play forrest and theatre square
You can have hours of fun here; discover the forest ranger's house and clamber around the large soft-play climbing apparatus. In this indoor playground and theatre square, boredom is impossible for children up to 12 years old. The play forest is located in the park's main building and can be accessed via the swimming pool. So don't forget to bring your park pass!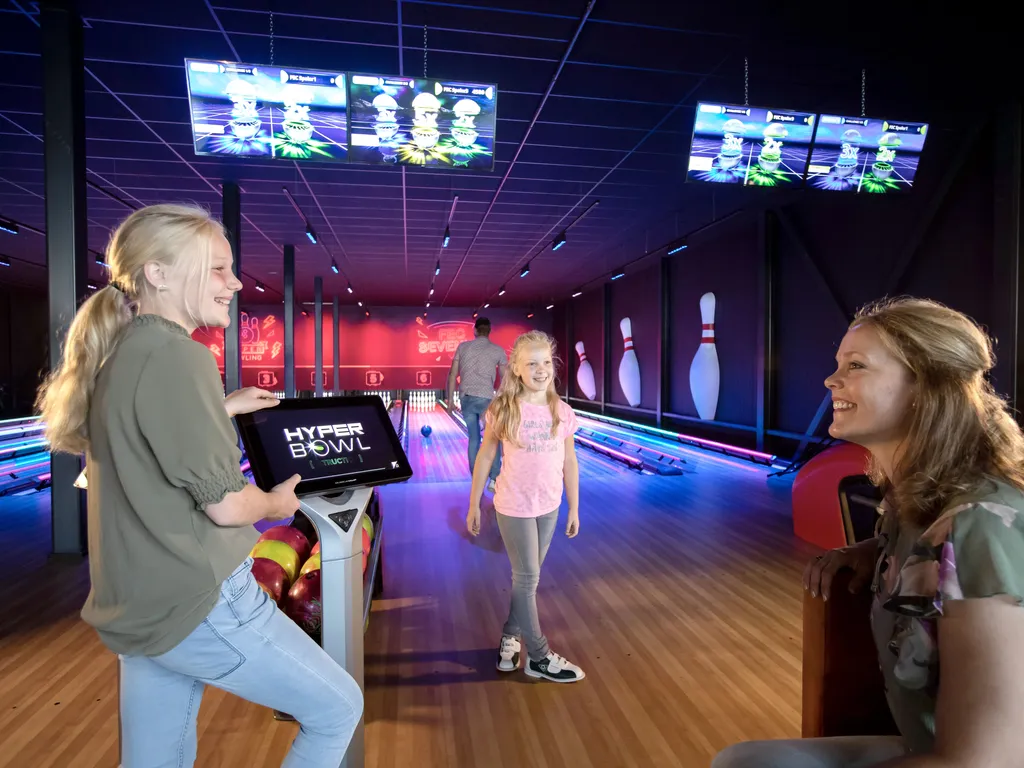 Challenge each other
Public and for a fee
Back in action! The FEC has reopened the bowling alley and laser game. So now you can challenge each other during a game of bowling, find out once and for all who is the best bowler now. Grab a ball and try to throw a strike. Or are you really looking for excitement? Let your blood flow faster during an exciting game of laser tag.
Holidays with the dog
Your dog is very welcome at Landal Domein De Schatberg. We even offer special dog facilities such as a dog swimming pool, a running track and dog toilets. And the surrounding area, of course, is perfect for long walks with your faithful friend. Dogs are not allowed in the main building, they are allowed on the terrace.
Everything at a glance
Open-air swimming pool
Indoor swimming pool

Rapids
Slide
Indoor swimming pool
Paddling pool

Recreational beach with recreational lake
Indoor play forest
Air trampoline
Ballpool
Bollo house
Fun & Entertainment program

During the weekends and the Dutch school holidays

Lila Lavender and Tommie Tomato
Recreation area
Playground(s)
Water games area
Het Snackpunt
De Plaza
ABC restaurant
Online Park Shop
Veranda Restaurant
Supermarket
Terrace
Grocery package large
Grocery package small
Gourmet package
Bowling alleys
Laser tag games area
E-chopper rental
Adventure Golf (for a fee)
Basketball pitch
Bicycle rental
Jeu-de-boules playing area
Cable water ski course (for a fee)
Multi-sport playing field
Paint ball (for a fee)
Pool table (for a fee)
Games/sports field
Torro sports field
Table tennis table
Fishing activities (fishing license required)
Fishing pond
Football pitch