In and around the park
A holiday at De Bloemert means a holiday filled with water activities. Water lovers will enjoy being on the water in a canoe or surfboard, while the rest of the group enjoys a thrilling game of minigolf. Of course, there's always golf, or sitting back with a glass of wine and a good book on the terrace of Paviljoen de Bloemert.
Water sports and fun in the Zuidlaardermeer lake
Tennis court and sports field
Paviljoen De Bloemert
Two bungalow types with private swimming pool
The Zuidlaardermeer lake
Spend a relaxing day with the family on the Zuidlaardermeer lake. While the kids play in and around the recreational lake, you can read a good book on the beach. Play ball together, build sandcastles, and go swimming. What a beautiful day.
Aqualaren water paradise
A 7-minute ride from the park takes you to the subtropical Aqualaren water paradise. Swim laps in the competition pool or splash around in the recreational pool with the kids. Attempt the incredible slide and float in the rapids.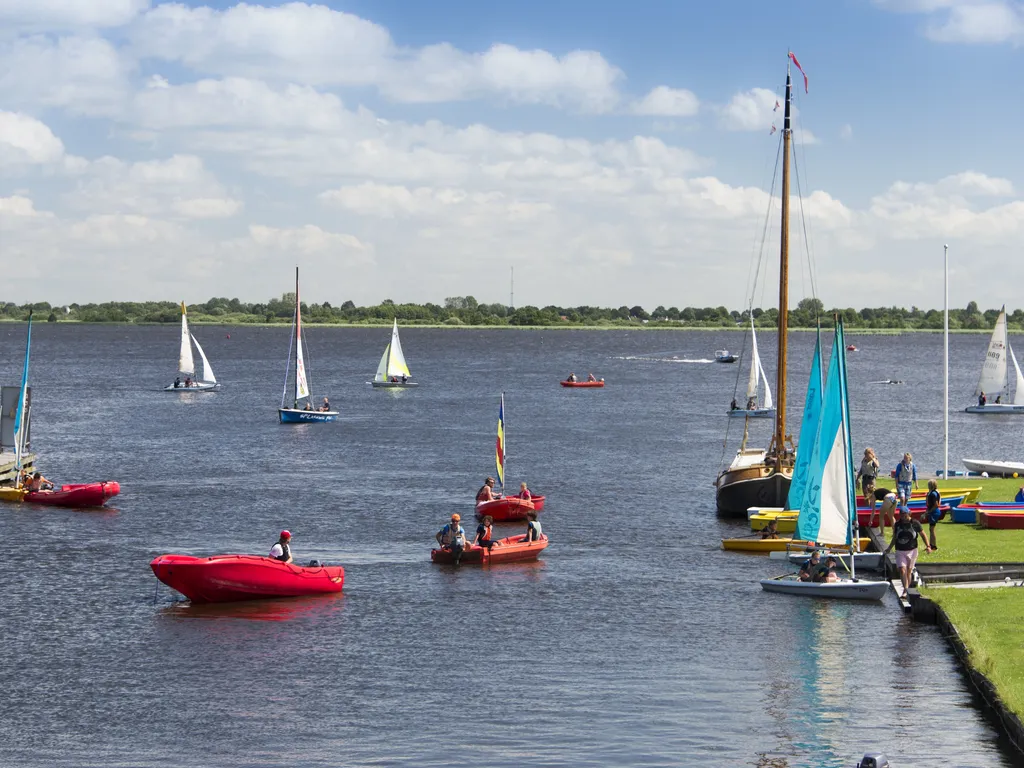 Rent a boat
Explore the surroundings by boat. You can easily rent one at the park. And have you always wanted to learn to sail or surf but have never had the opportunity? Take one of the lessons offered on the lake.
Bicycle rental
Explore nature and the surrounding area on one of our bicycles. We have everything from E-bikes to go-karts and will make sure they are ready for you when you arrive.
Minigolf and golf
You can try both minigolf and the real thing. Minigolf is available at the park. Reception rents out balls and clubs. Assen, near the park, has an appealing and challenging golf course for an exciting afternoon of golf. To gain access, you must have an official golf handicap.
Everything at a glance
Animal meadow
Geopark de Hondsrug: Expedition Gate 'Water'
Playground(s)
Various catering facilities in the area
Pavilion De Bloemert
Grocery package large
Grocery package small
Bread roll service
Gourmet package
Basketball pitch
Boat rental
Cycling package
Bike rental

Go-karts
Bikes & More
Children's bicycles
Child seats
Bicycle

Harbour
Jolly-boat/catamaran area
Canoeing
Mini-golf course
Surfing
Surfing school
Table tennis table(s)
Tennis courts
Slipway
Fishing pond
Fishing activities
Volleyball court
Pedal boats
Sailing
Sailing school