In and around the park
Go out on your own or together and discover the surroundings by bicycle or on foot. For the really daring, there's also the Klimpark Brandnertal, and of course you can enjoy the taste of Austria at various restaurants around the park. After a busy day, you can completely relax in the saunas and relaxation room with panoramic views at Landal Brandnertal.
Swimming pool at Landal Brandnertal
Various walking and bike trails
Shopping service
During your stay, you can make free use of the facilities at Landal Brandnertal (3 km from the park).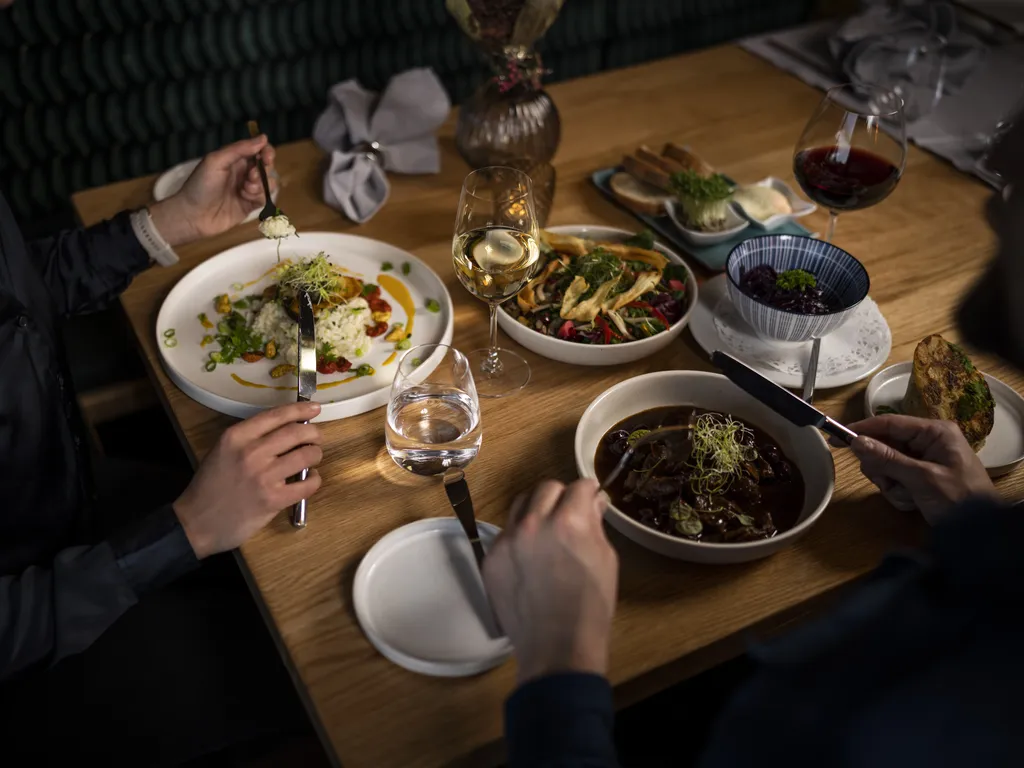 Are you hungry already?
There's a convenience shop at the park for small, everyday items. If you want fresh rolls in the morning, they'll be delivered to your front door the next day after you place your order at the reception. If you don't feel like cooking while you're on holiday, discover the many nice restaurants in the immediate vicinity of the park.
Climbing in Brandnertal
At Brandnertal climbing park, 6 kilometres from the park, beginners and advanced climbers can let off steam on the ropes, obstacles and climbing walls. Here you'll find adventurous courses high up in the air which are a challenge for all ages!
Unwind in the wellness centre
If you fancy doing nothing for the day, why not visit one of the nearby wellness centres? Alternatively, unwind in a sauna or a relaxing space with panoramic views at Landal Brandnertal.
Everything at a glance
Indoor swimming pool (at Landal Brandnertal)

Paddling pool
Indoor swimming pool (at Landal Brandnertal)

Sauna (at Landal Brandnertal)
Restaurant D'BERGERKUCHE
Bread roll service
Various food and beverage facilities in the area
Grocery package small
Grocery package large
Fun & Entertainment programme (at Landal Brandnertal)
Bollo Club (at Landal Brandnertal)

The whole year
Suitable for children aged 3 and older (if toilet trained)
Fun & Entertainment programme (at Landal Brandnertal)
Sauna (at Landal Brandnertal)
Infrared cabin (at Landal Brandnertal)
Relaxation room (at Landal Brandnertal)
Colour/bio-sauna (at Landal Brandnertal)