In and around the park
Whether alone or in company: discover the area on cross-country skis or on foot. Real daredevils venture onto the black slope in the ski area. Taste the flavours of Austria in various restaurants around the park. After an active day, unwind in the saunas and in the relaxation area with panoramic views of Landal Brandnertal.
Swimming pool at Landal Brandnertal
Skiing area and cross-country skiing trails
Shopping service
During your stay, you can use of the facilities at Landal Brandnertal (3 km from the park) free of charge.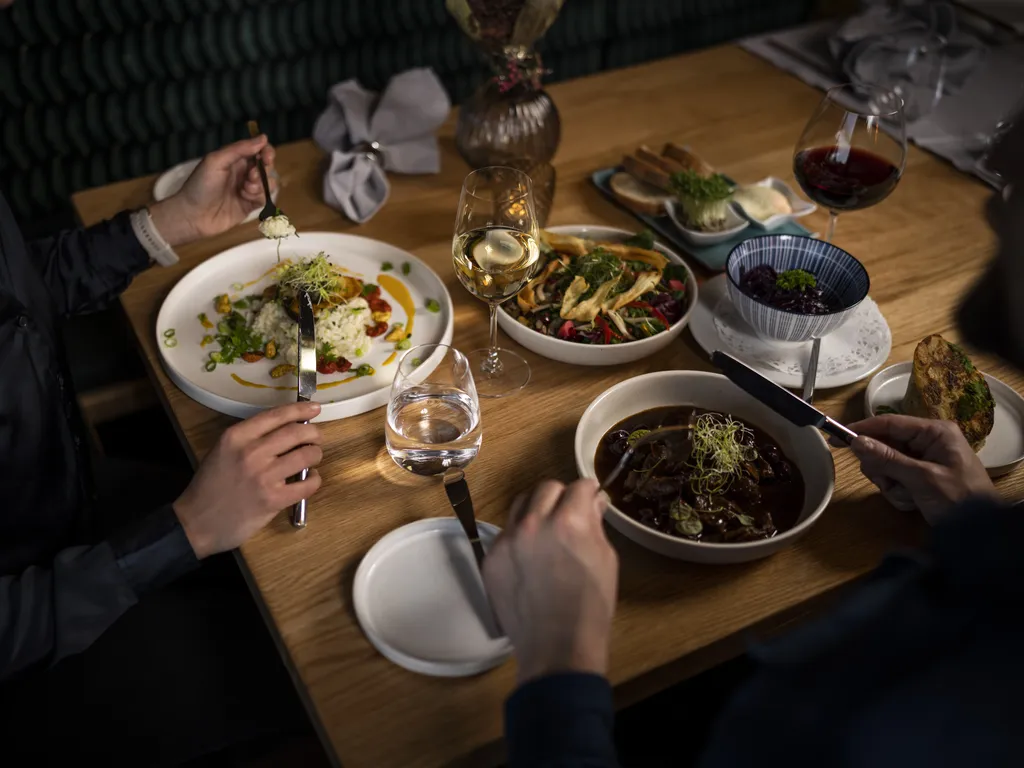 Are you hungry already?
There's a convenience shop at the park for small, everyday items. If you want fresh rolls in the morning, they'll be delivered to your front door the next day after you place your order at the reception. If you don't feel like cooking while you're on holiday, discover the many nice restaurants in the immediate vicinity of the park.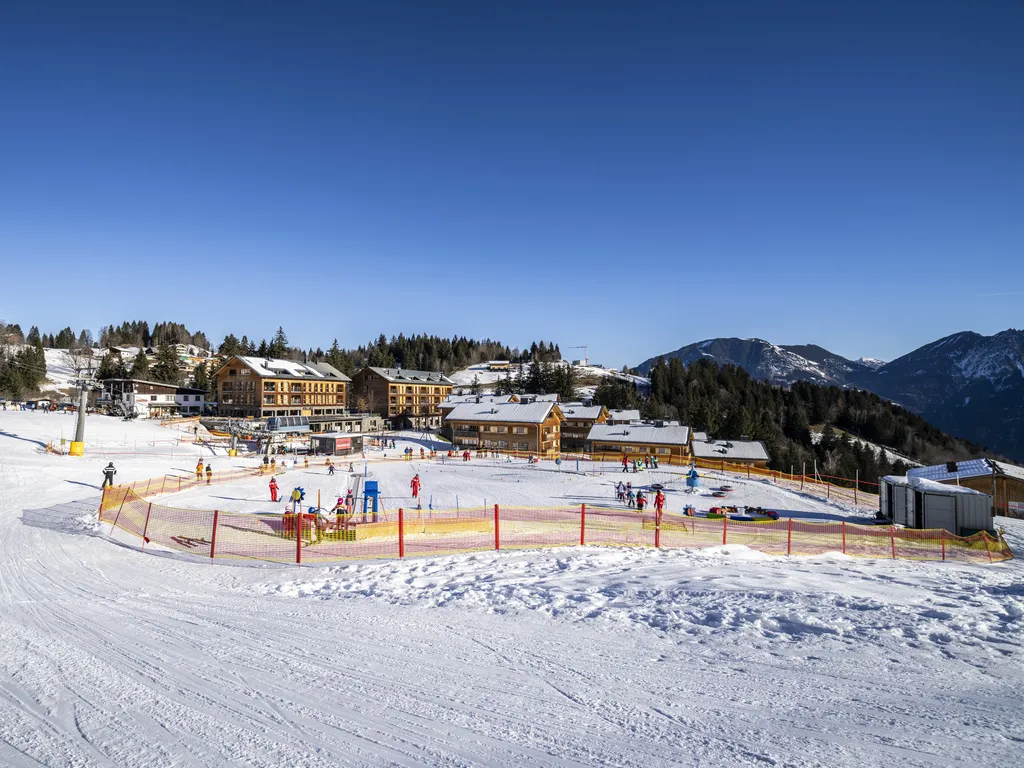 Children's ski area: ideal for the youngsters
Children will have a great time in the adjacent park's children's ski land. With a drink in hand, you can watch your children have a great time in the tents and on the strap lift from your terrace. Everyone will have a good time!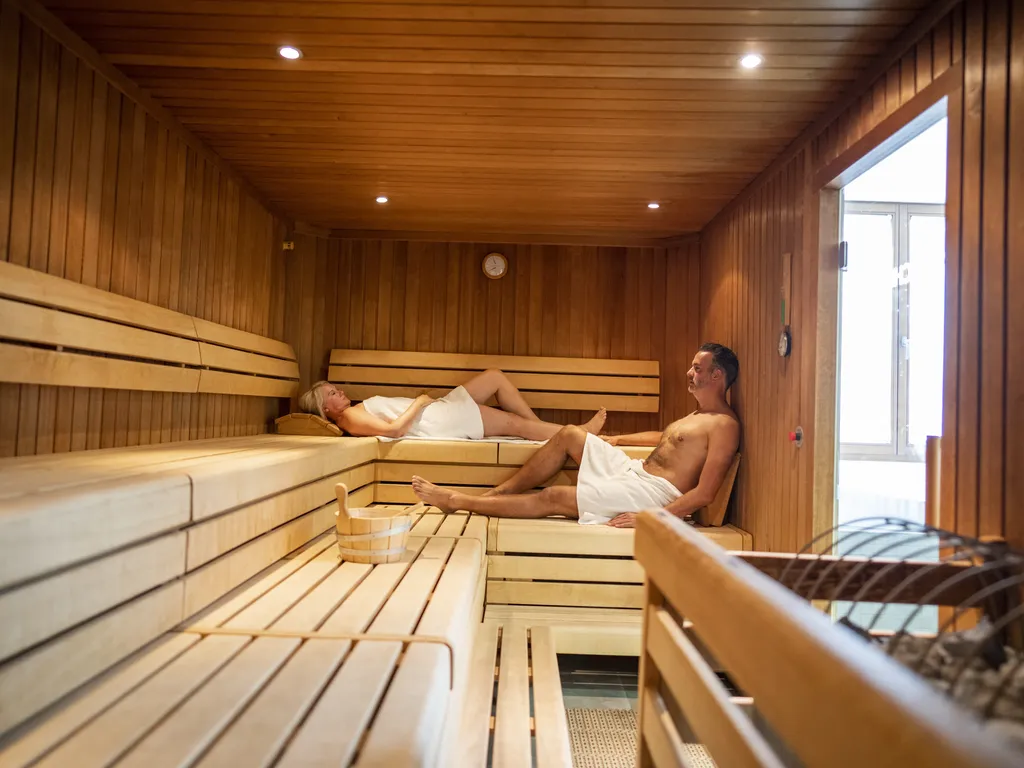 Unwind in the wellness centre
If you fancy doing nothing for the day, why not visit one of the nearby wellness centres? Alternatively, unwind in a sauna or a relaxing space with panoramic views at Landal Brandnertal.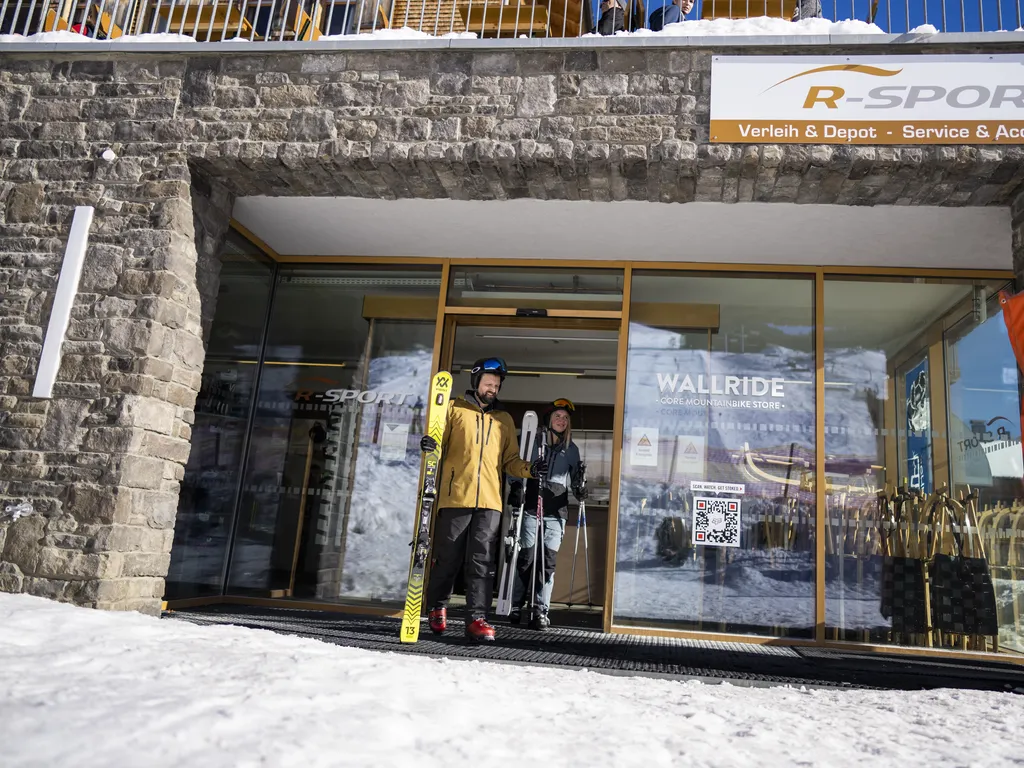 Brandnertal ski school
Ski or snowboard lessons are available at Ski School Brandnertal, which caters to both beginners and advanced skiers. Everyone is welcome, young and old! Don't worry if you don't have any winter sports equipment or if you left it at home! R-Sport offers a variety of winter sports equipment for rent.
Everything at a glance
Indoor swimming pool (at Landal Brandnertal)

Paddling pool
Indoor swimming pool (at Landal Brandnertal)

Sauna (at Landal Brandnertal)
Bread roll service
Various food and beverage facilities in the area
Fun & Entertainment programme (at Landal Brandnertal)
Bollo Club (at Landal Brandnertal)

The whole year
Suitable for children aged 3 and older (if toilet trained)
Fun & Entertainment programme (at Landal Brandnertal)
Sauna (at Landal Brandnertal)
Infrared cabin (at Landal Brandnertal)
Relaxation room (at Landal Brandnertal)
Colour/bio-sauna (at Landal Brandnertal)
Check the Landal app for useful information
Indispensable before and during your stay