In and around the park
There are lots of activities at Landal Beach Resort Ooghduyne. Beat your opponent on the tennis court, at the minigolf or golf course. In the indoor swimming pool, you can choose between action and relaxation. End your holiday with a relaxed meal at Brasserie Sandz or the Steaks & Burgers grill restaurant.
Indoor swimming pool with slide
Bollo and Fun & Entertainment programme during school holidays
Brasserie Sandz & grill restaurant Steaks & Burgers
Tennis and minigolf
Ooghduyne golf course
The park has an A-ranked 9-hole golf course, which is a gem for advanced golfers! Beginners are welcome as well. At the Par 3 family course, you can play golf with a pro. The driving range is located next to the water, which is a first in the Netherlands.
Beach day
Want to spend the day at the beach? The beach is approximately a 25-minute walk from the park. Go kiteboarding, walking, or building sandcastles. There is plenty to do on the coast of Noord-Holland. Enjoy your summer by cooling off in the sea!
Bowling alleys
Who will rack up the most strikes? Go bowling with the whole family. Landal Beach Resort Ooghduyne has four bowling lanes where you can test your skills.
Bicycle rental
The area around the park is highly suitable for lovely bicycle trails. Cycle along blooming bulb fields in spring or through dunes and polders, and century-old villages. Didn't bring your bicycles? Go exploring on our bicycles! The bicycle rental has the right bicycle for everyone.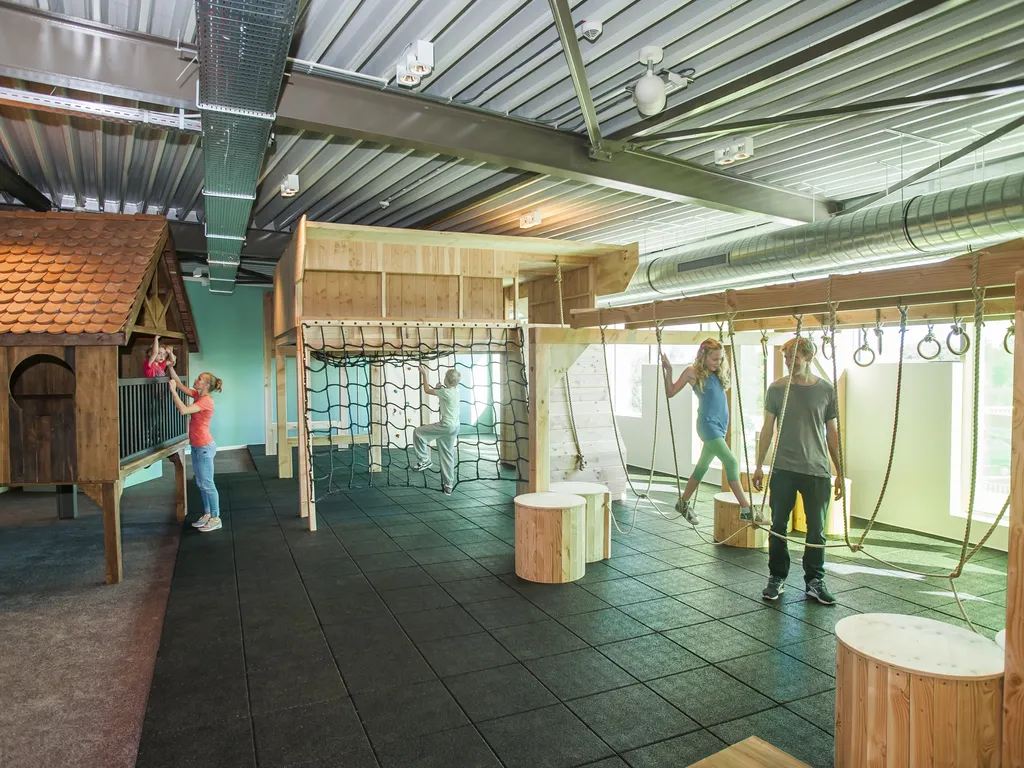 Indoor playground
Slide down the slope and climb and clamber over the assault course. The indoor play area allows the kids to expend their energy. Are they exhausted? Then they can unwind in the TV corner while you parents enjoy a drink in the sitting area.
Everything at a glance
Indoor swimming pool

Swimmersbar
Slide
Paddling pool
Rapids
Indoor swimming pool

Beach
Bollo
Fun & Entertainment programme
Indoor children's playground
Playground(s)
Pizza Limone
Restaurant Juliana's
Terrace
Delivery service snack bar
Bread roll service
Bowling alleys
Bicycle rental

Child carts
Child seats
Bicycle
Children's bicycles

Golf package Ooghduyne
Canoeing
Mini-golf course
NGF A-status links golf course
Par 3 family course
Tennis court
Fishing activities
Check the Landal app for useful information
Indispensable before and during your stay